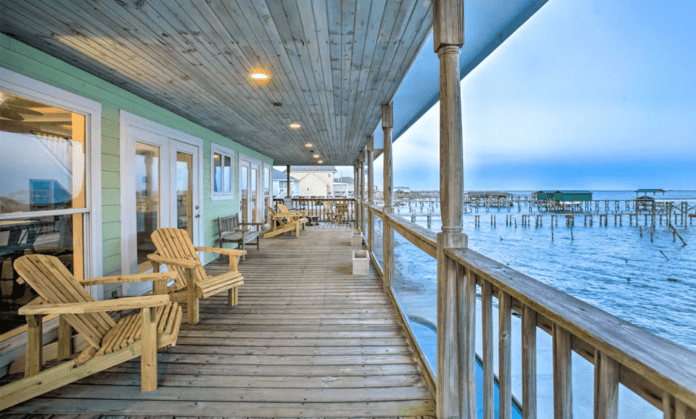 Featured image via Airbnb
It's hard to believe spring break season is already underway, but here we are! And if you're feeling the travel itch thanks to the past couple of years, you're in luck. There is still plenty of spring break Airbnbs available for various weekends throughout March and April! Whether you're planning to de-stress and unwind or hit the beach, there's a little something for everyone. Keep reading to see the getaways we're already planning in our heads!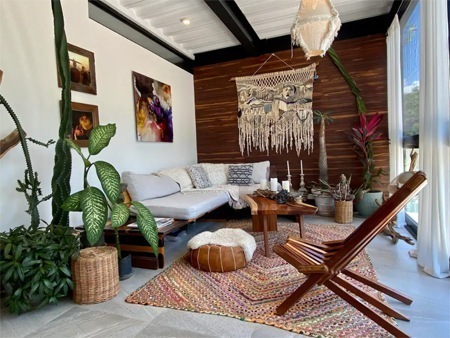 Enjoy panoramic views of the Tulum National Park and Mayan Ruins from these spacious bedrooms. There's also a private outdoor terrace near the treetops, so you can enjoy the sounds of the jungle. (Around $220/night, Accommodates up to 4 guests)
2. Seaside Vista, Nassau, New Providence, Bahamas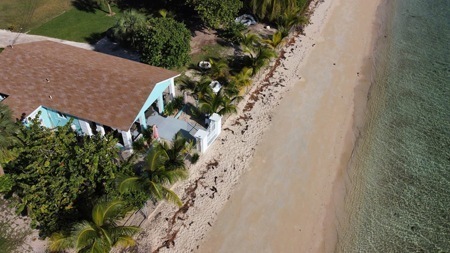 Steps from the sea, this private and secluded space is perfect for friend groups and families. And honestly, we cannot take our eyes off that aquamarine water! (Around $550/night, Accommodates up to 6 guests)
3. Modern Condo, South Padre Island, Texas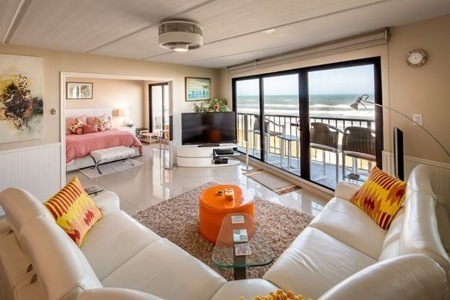 This colorful condo includes a beachfront pool, hot tub *and* private beach access — what else is there?! (Around $239/night, Accommodates up to 8 guests)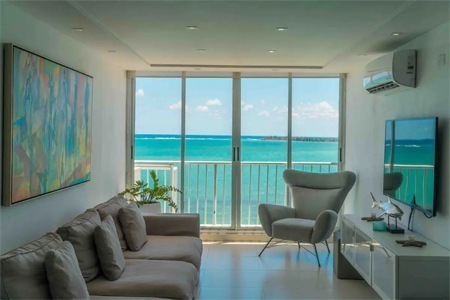 Moments from the ocean, this comfortable apartment includes an infinity view of the water so you can feel like you've spent the whole day outside (minus the sunburn). (Around $148/night, Accommodates up to 2 guests)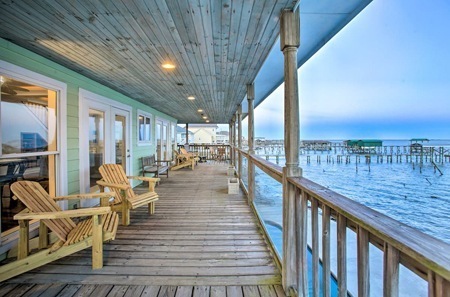 Sitting directly on the shores of Lake Catherine, this 5-bedroom, 2-bathroom home boasts a private pool and a wraparound porch so you can watch the sunrise over the waves! It's pretty easy to see why this is one of our very favorite spring break Airbnbs. (Around $625/night, Accommodates up to 12 guests)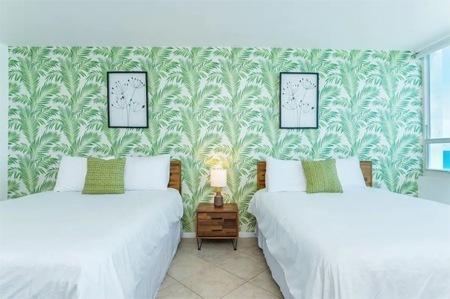 With direct beachfront ocean views, this apartment offers direct access to the beach, pool, tennis courts, gym, restaurants and more. (Around $290/night, Accommodates up to 4 guests)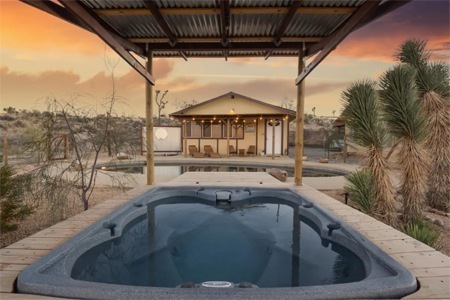 Perched on five Joshua Tree-filled acres, this house is adjacent to all of the best desert activities. And if you prefer to stay put, the hot tub and solar warmed swimming pool offer some pretty stellar views too. (Around $471/night, Accommodates up to 6 guests)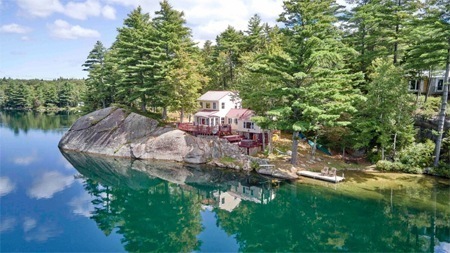 If you prefer the lake to the beach, this cottage is for you! It's on 3/4 acres with 385 feet of direct waterfront offering unspoiled views. With kayaks and a canoe available, you're definitely in store for some serious lake time. (Around $253/night, Accommodates up to 4 guests)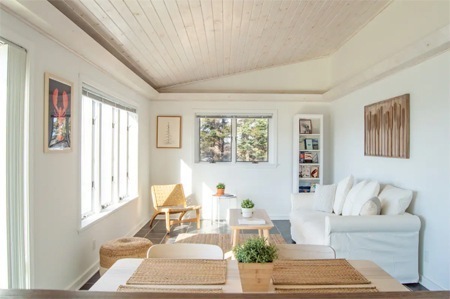 With a front-row seat to Maine's most iconic working waterfronts, this cottage has unbeatable harbor views of lobstermen starting and ending the day, passing sailboats and more. (Around $299/night, Accommodates up to 2 guests)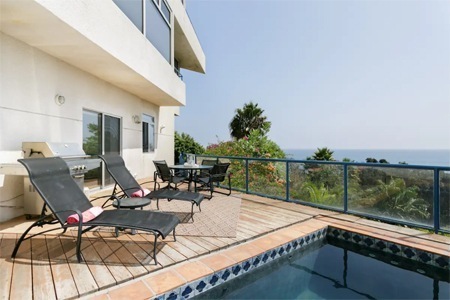 This intimate and modern guest suite offers spectacular panoramic ocean views. Jump into your own private plunge pool to cool off, or take a short walk to the beach. (Around $379/night, Accommodates up to 4 guests)
The new season also means new additions to your wardrobe! Shop allll the colorful activewear we're loving for spring.
The post Spring Break Airbnbs That Give Us Allll the Wanderlust appeared first on Cartageous.