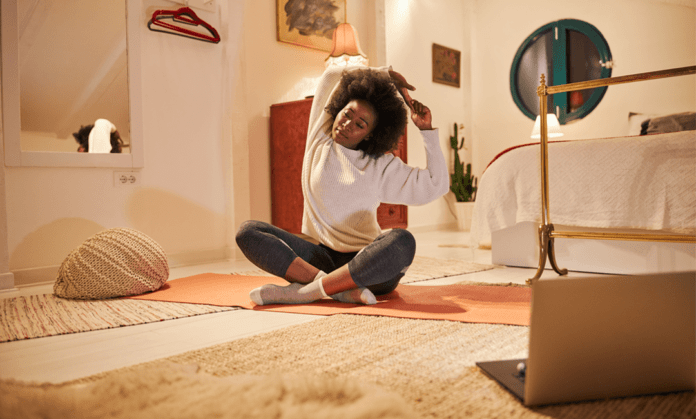 Trouble hitting the hay? We get it. After a long day of doing all the things, it can be hard to unwind. Whether you're looking to add some good habits to your nighttime routine or relax and turn down your energy, read on for some bedtime stretches that will help you prep for a good night of sleep.
1. Easy Bedtime Yoga
All you need is a pillow to do these stretches!
2. Three Yoga Poses to Release Tight Hips
Pick up a yoga block and get ready to ooh and ahh.
3. Soothing Hip Stretches
Another great set of stretches to release those tight hips!
4. Bedtime Yoga Flow
Save this easy yoga flow for tonight!
5. Bedtime Flexibility Stretches
Leave it to Blogilates to have a solution for everything.
6. Gentle Bedtime Stretches
Improve mobility and help ease tension in the back with this stellar reel.
7. Loosen Your Hips
Picking up a trend? Your hips are the key to unlocking good sleep.
8. Stretches to Do Before Bed
Print this one out and keep it handy on your nightstand.
Follow us on Pinterest for more tips and tricks!
The post Relax With These Bedtime Stretches appeared first on FitMinutes.