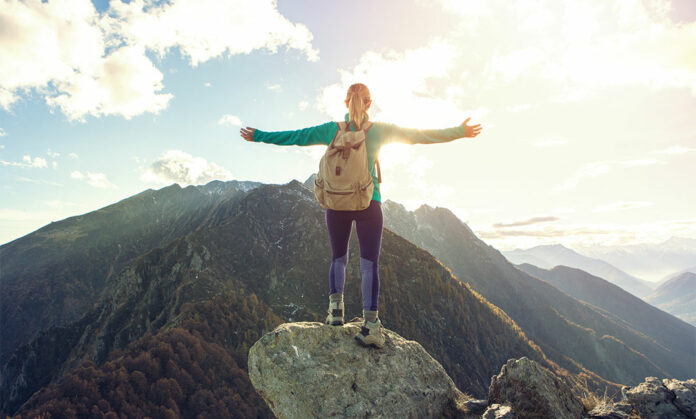 Maintaining a healthy lifestyle is all about consistency. We plan our meal prep, schedule our workouts, and even set alarms in our phones to ensure we drink enough water. And while traveling is a great way to de-stress and recharge, it can also be tough to stick to our routines in new places. Fortunately, it can be done! Keep reading for some traveling fitness tips to save for your next trip.
Plan Workouts
If your hotel has a gym, use it! Schedule a time before your vacation activities to hit up the fitness center for a quick workout. If there's no gym around, research before your trip to check out the best areas to walk, jog or hike.
Work Out in Your Room
If you're staying somewhere without a gym, you can still exercise in your room. You don't have to pack weights or equipment, although resistance bands are lightweight and don't take up too much space. Simply bookmark some workouts beforehand (you can do these workouts from anywhere), make a plan and stick to it!
Book a Drop-In Class
If you're traveling to another city, explore your options to drop in at the gym or a studio class. (Pro tip: the ClassPass app is a great tool!) Depending on your destination, you can book everything from a high-intensity group class to a much-needed post-workout soak at a nearby spa.
Plan Your Meals
We're not talking about the same meal planning we do at home! Instead, while you're out to eat, opt for a healthy pick from the menu. You can still treat yourself, but a healthy swap here and there can make a big difference. Even if you're on the road and limited to fast food options, you can still make healthier choices!
Stay Hydrated
Packing a reusable water bottle is a great way to ensure you're drinking enough water while you're out adventuring. And yes, you can still enjoy cocktail hour. Sip your drink and skip the shots. It's also best to avoid sugary drinks and energy drink/alcohol combinations. And be sure to drink a full glass of water in between cocktails!
Walk Whenever Possible
Be sure to pack comfortable shoes so you can sightsee from the sidewalks! While you're out to grab coffee or breakfast, opt for something you can take to-go and opt for a stroll around the neighborhood. And if there are opportunities for a walking tour or sightseeing hike, take them!
Clock In Your Steps at the Airport
If you're flying to your destination, wear comfortable shoes to get your steps in before the flight! There may be cool things around the airport to discover, and you can even research the spots with the healthiest food options. Think of it as a little adventure before vacation begins!
Traveling may turn our routines around, but there's still one thing you can do from anywhere: bedtime stretches! Bookmark this post for some nighttime stretches for more restful zzz's.
The post Traveling Fitness Tips to Save for Your Next Trip appeared first on FitMinutes.