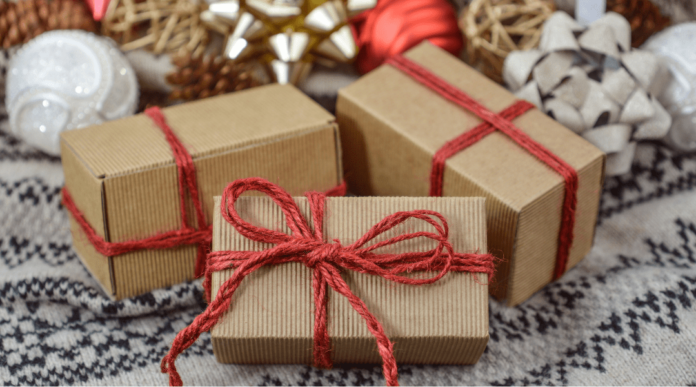 Disclosure: The holiday gift guide below contain affiliate links, which means we'll receive a commission if you click on the link. We hope you like our picks—click or tap the titles to shop!
It's the most wonderful time of the year! We hear you singing along, and it's true, for many the holidays are an exciting time of year. Welcoming the winter months ahead, eager to celebrate the new year, gathering with friends and family and of course, the gifting. Taking the time to pick holiday gifts can be challenging, but we've got you covered with our Ultimate 2023 Holiday Gift Guide. Avoid your next holiday gift becoming clutter and follow our guide to get the perfect gift for everyone on your list. Check out some of our fav selections, below!
All Things Beauty
Indulge your loved ones in the festive spirit with a touch of glamour by gifting them beauty essentials that promise to pamper and dazzle, making this holiday season a radiant celebration of love and self-care.
We guarantee whichever beauty lover you gift this to will be speechless. The Dyson Corrale Hair Straightener works for all hair types, while working to increase shine and minimize frizz and overall damage to your strands.

Gifting someone who loves beauty DIY? Easily get a salon-ready manicure in minutes thanks to this easy-to-apply press-on nail kit from Glamnetic. Lasting up to 3 WEEKS, these press-on nails feature game-changing durability and style.

Plant Parent
Sprinkle joy this holiday season with the gift of greenery! From stylish planters to indoor lighting options, we have options for your friends and family to cultivate a garden of happiness this season.
Let the plant parents in your life show off their "little ones" with this beautiful bamboo plant stand. Thanks to its vertical design, all your plants are guaranteed to get the proper amount of sunlight to bloom.

Help keep those plants to continue to grow through the dark months of the year with a indoor grow light. This 360-degree rotating the neck plant light is very suitable for indoor plants at all growth stages, which can meet the lighting of your different angles.

Health and Wellness
Give the gift of well-being this holiday season with a curated selection of health and fitness essentials that will inspire and support your loved ones on their wellness journey.
Help your loved ones track those steps and monitor their sleeping schedule with a Fitbit Luxe. Available in three different colors, this stylish and functional fitness tracker is a must-buy gift for any fitness enthusiast in your life.

Let the relaxing begin with this ultra calming smart eye massager anyone on your list is sure to love!

The Home Chef
Unwrap the joy of culinary creativity with these top-notch cooking essentials that will turn your friends and family into kitchen maestros.
This beautiful Japanese style knife will have your home chef swooning and eager to create their next delicious dish.

Home chef or at-home barista? This milk frother will take any drink up a level.

Nature & Outdoors
Explore the perfect gifts for nature enthusiasts, from coolers to sleeping bags, any avid camper will be thrilled to receive one of these items.
You may not realize, but YETI coolers area pretty big deal in the world of outdoors and we know the nature lover in your life, would love to have this.

Complete with a full-length auto-lock zipper allows you to join 2 sleeping bags together to double the width, you can rest assured your avid camper will be enjoying their night under the stars in comfort thanks to this cozy sleeping bag from Bass Pro Shops.

Kids
Explore the wonder of the season thanks to these imaginative and joyful gift options that will spark laughter and create cherished memories.
Squish em' and love em'. The little one in your life will so excited to unwrap their newest friend.

Pokemon never gets old. Feel all the nostalgia gifting this mythical coloring book.

Pets
Make this holiday season extra special for your furry friends with a paw-some selection of gifts, from comfy leashes to interactive toys that'll keep them wagging their tails with joy, Chewy has you covered!
This leash is a great way to keep your hands free while out for a run or walk with your furry friend.

Deck the halls and let the squeaking begin! Your furry friend will be playing with this holiday toy right into the new year.

Under $50
Spread holiday cheer without breaking the bank! Explore our budget-friendly gifts, where every thoughtful and delightful surprise is under $50, making your celebrations both thrifty and joyful.
Anyone can fight off the cold weather with this cute and stylish unisex beanie from lululemon.

Help your friends and family keep hydrated all year round with a new insulated water bottle.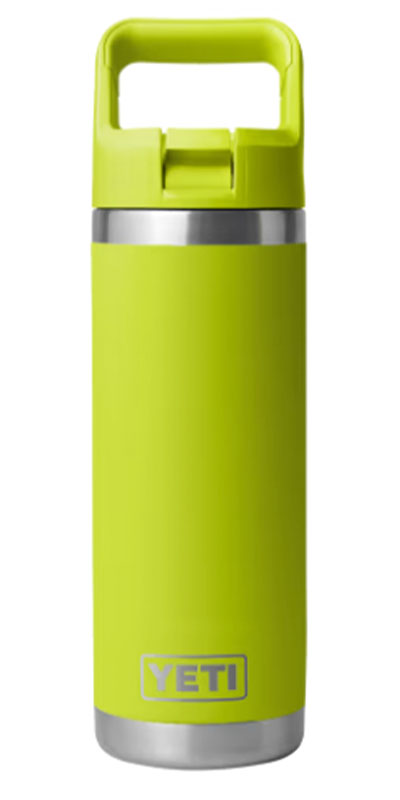 Anticipating on spending a lot or maybe trying to save? Explore what type of credit card would best suit your goals.
The post The Ultimate 2023 Holiday Gift Guide appeared first on Cartageous.