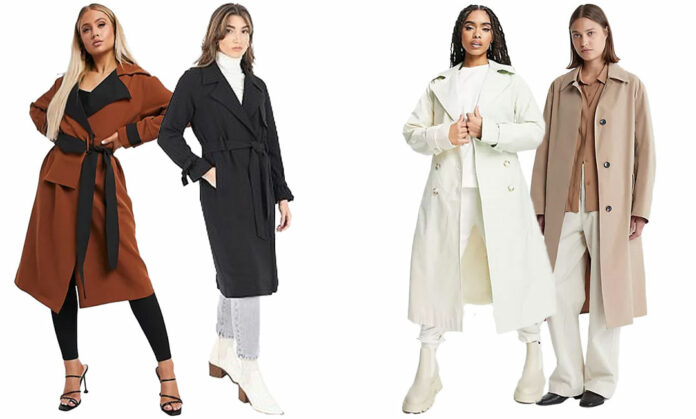 Disclosure: The trench coats below contain affiliate links, which means we'll receive a commission if you click on the link. We hope you like our picks—click or tap the titles to shop!
In the ever-evolving realm of fashion, the quest for affordable yet chic pieces remains a constant pursuit. Trench coats, with their timeless appeal, stand as versatile wardrobe essentials that have also made a huge comeback this season. To give you some fashion inspo, we've rounded up 10 of our fav trench coats that won't break the bank. From sleek silhouettes to contemporary designs, these affordable finds promise to elevate your style quotient without compromising on quality. Get ready to embrace a world where looking polished and staying on budget seamlessly coexist, proving that the allure of high-end fashion is accessible to all.
This classic, lightweight woven trench will elevate any outfit this season and beyond. This basic beige color is anything but! Dress it up or down, you'll be known as the trendsetter in your group for sure.

Sophisticated and chic, this double-breasted white trench coat from asos is the perfect transitional piece. Complete with a comfy lining, this trench will give you a high-end look, without breaking the bank.

Looking to add a bit of edge to your cold-weather wardrobe? Look no further than this Kohl's Sebby Collection Faux-Leather Trench Coat. Complete with a double-breasted look and chic belt to snatch you in, this stunning piece will help you elevate any outfit.

This oversized trench will give you major utilitarian-vibes this season. Complete with weather-ready details like a pull-up collar and water-resistant finish, you'll be busting this coat out, rain or shine.

Add a polished piece to your cold-weather wardrobe with this gorgeous women's Nine West Modern Trench Coat. Available in three different colors, this classic coat is a stunning option for a preppy look this season.

Looking for a revamped version of a classic trench? Check out this Unique21 Contrast Belted Trench Coat from asos. Complete with a two-toned look, this contrasting trench will definitely be coming soon to your cart!

Add some layering and dimension to your outfits this season with this stunning brown Nine West Faux Leather Trench Coat from Kohl's. This versatile piece will help level up your style game with ease and comfort.
An undeniable classic piece, this trench coat will be an essential building block to any wardrobe. Levi's took a timeless silhouette and made it slightly more oversized, relaxed fit, which we love! Throw it on over any outfit for an instant style upgrade.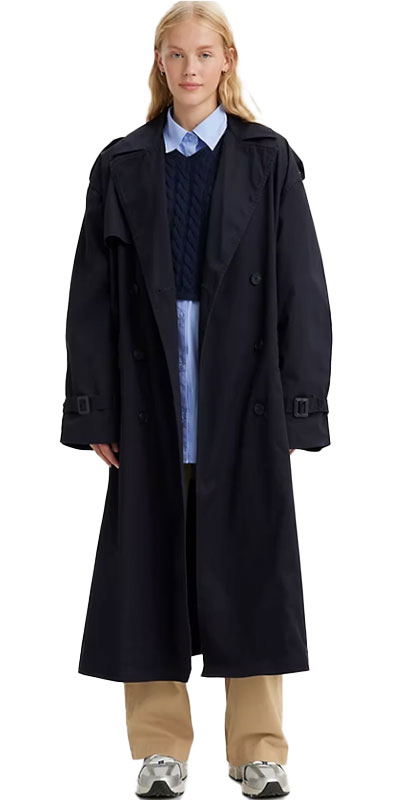 Want to add a bit of flair to your next outfit choice? Try adding this Calvin Klein Plaid Drop Shoulder Coat. Available in two different color combos, this coat takes the classic trench style and raises the bar.

An effortless staple to help you elevate your wardrobe, this cream-colored trench coat from Nordstrom is crafted with classic notched lapels and a simple sash to accent your waist. This truly is the perfect effortlessly chic addition to your cold-weather wardrobe.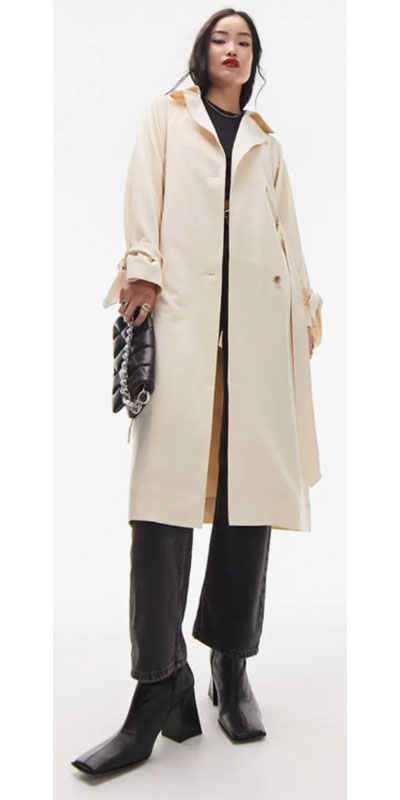 Trench coats just not your style? No sweat! Check out these 10 fall jackets that may be more your speed.
The post 10 Affordable Trench Coats that Look Anything but Cheap appeared first on Cartageous.