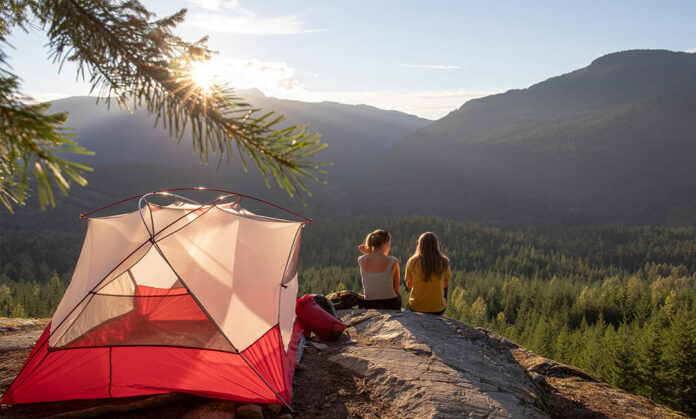 Disclosure: Our suggestions for the best gear & accessories to pack on your next camping adventure below contain affiliate links, which means we'll receive a commission if you click on a link. We hope you like our picks – click or tap the titles to shop!
Camping is one of our fav activities to check off our summer bucket list every year. Sleeping under the stars and roasting marshmallows – yes please! It's important to make sure you're fully equipped with the best gear and accessories on the market to ensure you, your friends, and family all have a safe and comfortable experience. Whether you're going backpacking or camping at your local campground, here is your ultimate checklist of must-have essential gear we swear by for a great experience.
Perfect for those long day hikes, or overnight adventures, the Exped Typhoon 25 pack is built to keep your gear dry without any excess weight. Its design provides a high-level of comfort and support.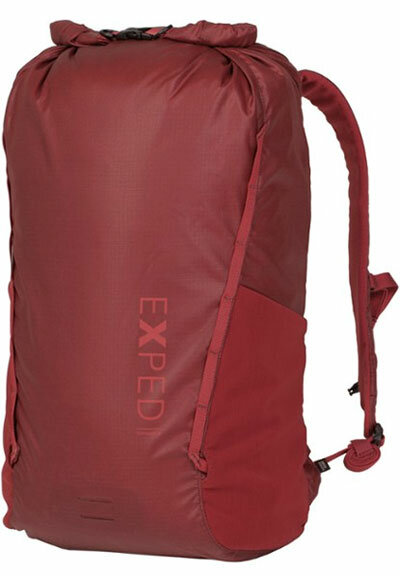 With 21 pieces, this cooking packs the conveniences of your kitchen into a compact package. This set works best for up to four people!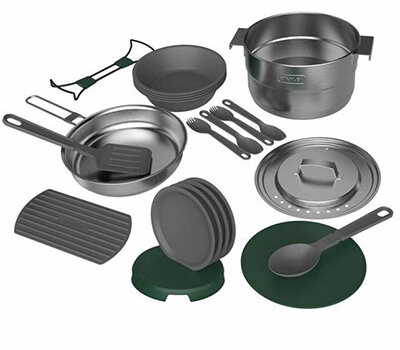 If you're anything like us, putting up and taking down the tent is arguably the worst part of camping! With this REI Caddis Rapid 4 tent, you can now spend less time setting up and more time enjoying the scenery. This tent is spacious enough to hold four people and all your camping essentials.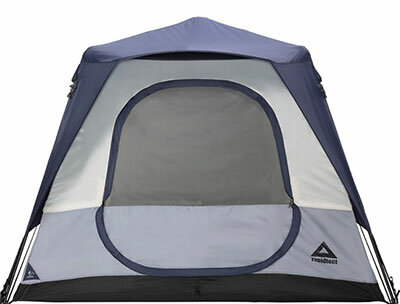 This sleeping bag is the ultimate way to withstand cold temperatures for a good night's sleep. The Denali offers plenty of sleeping space with an oversized design, but still able to be compressed for packing ease.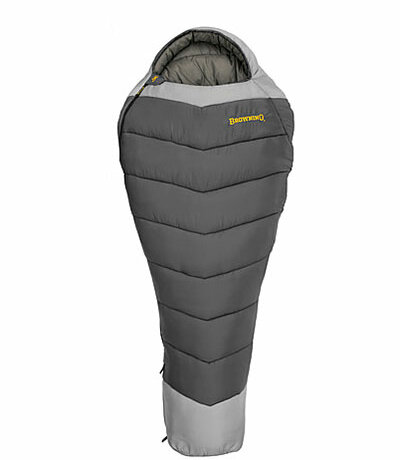 This chair is the perfect campfire chair. It's incredibly sturdy and easily transportable, and pops open when you're ready to sit back and relax.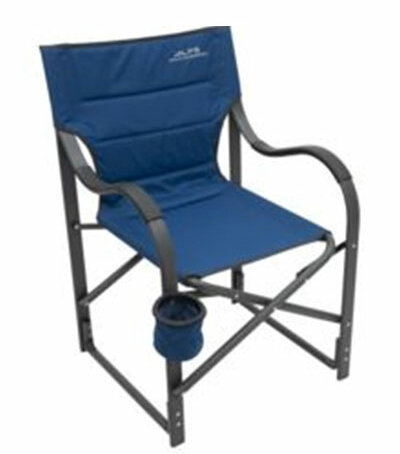 Short on a picnic bench and need a spot to set up for supper? This table is made of a heavy-duty aluminum alloy perfect for camping. This sleek design makes it super easy to carry and set up for your next meal.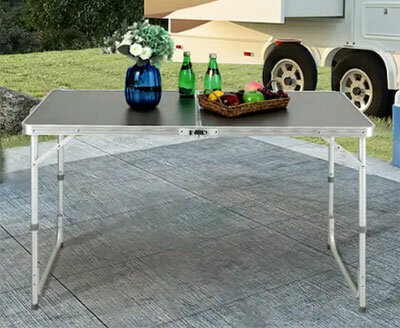 Looking for a more private spot to clean off while camping? The NEMO Equipment Heliopolis is a portable shower that helps you bring the comfort of home into any setting.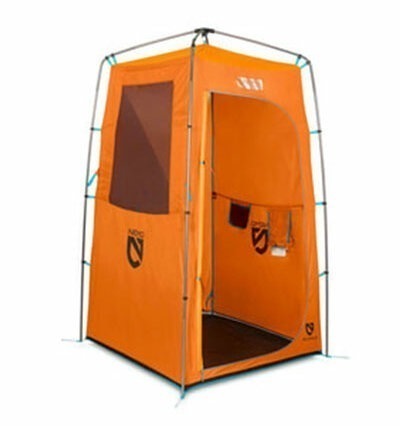 Gone are the days of the ugly, hard-shell coolers. Instantly level up your next camping experience with this standing soft cooler.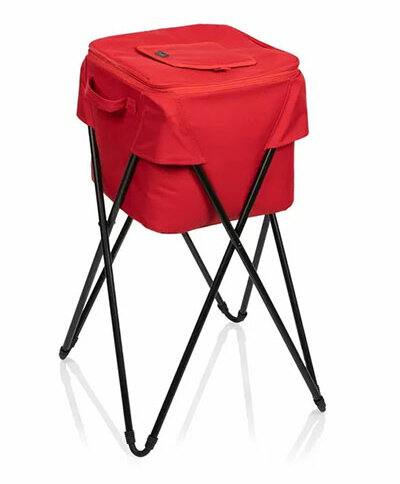 Sometimes our adventures don't always go as planned. That's why it's so important to be prepared for any sort of injury that may occur. This handy medical kit is best for weeklong trips for up to four people. Treat everything from minor injuries, blisters and more.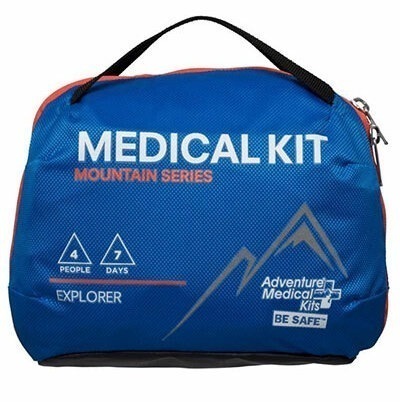 This lantern is a perfect addition to your campsite to help everyone stay safe and light your surroundings. Lasting up to 30 hours, the rugged SOL lantern offers four lighting modes and is carry or hang!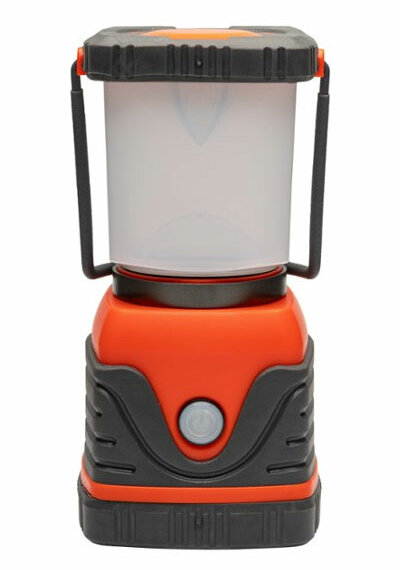 Thinking of heading to the beach during your next camping adventure? Here are your beach bag essentials for the dog days of summer.
The post The Best Gear & Accessories to Pack on Your Next Camping Adventure appeared first on Cartageous.