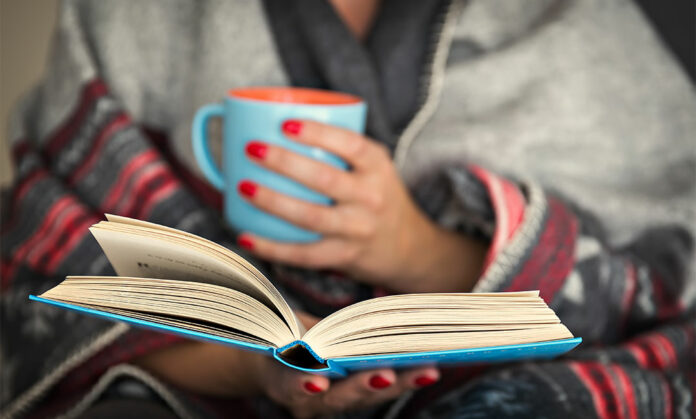 As the days grow shorter and the temperatures dip, these novels offer the perfect opportunity to escape into captivating stories that match the introspective and cozy ambiance of autumn. From psychological thrillers, and family sagas to tales of resilience, each book on this list provides a unique and enriching reading experience. So, grab your favorite blanket, brew a hot cup of tea, and immerse yourself in the world of literature this autumn.
1. "Rebecca" By Daphne du Maurier
For lovers of gothic fiction, "Rebecca" is a timeless classic that captures the essence of the season. Set against the backdrop of a haunting mansion and the mysterious circumstances surrounding the death of its former mistress, this novel explores themes of identity, jealousy, and the power of the past. As the protagonist navigates her way through a world of secrets, readers will find themselves drawn into a story that's equal parts chilling and captivating.
2. "The Secret History" by Donna Tartt
The perfect combo of academic intrigue and psychological suspense, "The Secret History" follows a group of intellectually gifted students at an elite college who become entangled in a web of secrets and tragedy. Tartt's masterful storytelling will keep you on the edge of your seat, making it a perfect choice for those cozy autumn evenings.
3. "The Giver of Stars" by Jojo Moyes
Embrace the spirit of adventure with "The Giver of Stars," a novel that transports readers to the heart of the Kentucky mountains during the Great Depression. This story revolves around a group of women who become packhorse librarians, delivering books to remote communities. The book celebrates the power of literature to connect people and the courage to stand up against adversity, making it a heartwarming choice for autumn.
4. "The Last Word" by Taylor Adams
Looking for a psychological thrilled with a slasher-horror movie level of suspense? Check this one out. After leaving a one-star review on a less-than impressive horror novel, Emma Carpenter finds herself in an online dispute with the author himself. Soon after, distributing incidents start to occur at the house she's watching for a friend. After digging up some more information on the author, she discovers his gruesome past, filled of fantasies of stalking and murder. This pulse-pounding psychological thriller will not be one you'll be able to put down this fall, trust us!
5. "The Year of the Witching" by Alexis Henderson
In "The Year of the Witching" by Alexis Henderson, young Immanuelle discovers forbidden truths about her puritanical community's dark history and its ties to witchcraft. As she challenges the oppressive beliefs and confronts supernatural forces, she unveils long-buried secrets that threaten the village's very existence. This gripping tale weaves together themes of religion, feminism, and the occult, creating a chilling narrative that explores the power of defiance and the consequences of embracing one's true identity.
6. "Shoot The Moon" by Isa Arsén
How far would you travel for love? In "Shoot The Moon" by Isa Arsén, Annie Fisk, an intelligent but isolated recent physics graduate lands a job as a NASA secretary during the Apollo 11 mission, but quickly starts to find feelings for one of the engineers involved in the project. When her inability to ignore mistaken calculations propels her into a new position, Annie finds herself torn between her ambition, her heart, and a mysterious discovery that upends everything she knows to be scientifically true.
7. "Bright Young Women" by Jessica Knoll
From the mega-best-selling author of Luckiest Girl Alive comes another shocking thriller inspired by the real-life sorority and target of America's first celebrity serial killer, Ted Bundy.  Bright Young Women tells the story of two women from opposite sides of the country who forge a sisterhood in grief and in the fervent pursuit of justice. Toggling between those terrifying days in 1978 and a letter that brings them together in the present, this is a novel that flips the script on the oft-perpetuated glorification of a sadistic but ultimately average man and instead turns the spotlight on the exceptional women he targeted.
Looking to update your fall wardrobe this year, but you're on a budget? No stress, we've got you covered with these affordable fall finds for a super trendy season.
The post Must-Read Novels to Cozy up with This Autumn appeared first on Cartageous.