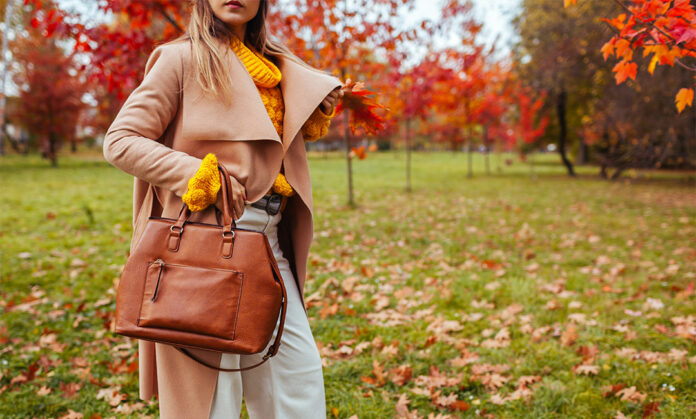 As the warmth of summer gradually gives way to the crisp air of fall, it's time to revamp your wardrobe to accommodate the changing seasons. But that doesn't mean you have to bid farewell to all your beloved summer pieces just yet. With a bit of creativity and strategic layering, you can seamlessly curate stylish and functional ensembles that seamlessly bridge the gap and transition between the two seasons. Find out how, below.
1. Embrace Layering
One of the key elements of a successful summer-to-fall transition is layering. Start with your lightweight summer pieces and build up with warmer layers. For instance, that favorite floral sundress can easily become a fall staple when paired with a cozy cardigan or a stylish denim jacket. This not only keeps you warm but also adds depth and texture to your outfit.
2. Play with Textures
Fall is all about textures – think chunky knits, suede, leather, and tweed. Incorporate these into your outfits by mixing them with your summer pieces. A flowy maxi skirt paired with a chunky knit sweater creates an intriguing contrast that captures the essence of both seasons. Remember, it's the combination of unexpected textures that can truly elevate your style.
3. Utilize Tights & Leggings
Don't let the dropping temperatures deter you from wearing your favorite summer skirts and dresses. Simply add a pair of opaque tights or leggings underneath to keep your legs warm while showcasing your summer pieces. This allows you to extend the life of your summer wardrobe well into fall.
4. Invest in Versatile Outerwear
A versatile outerwear piece can work wonders during the transition period. A classic trench coat, for instance, not only adds a layer of warmth but also pulls together your entire look. Throw it over a summer blouse and jeans, and you'll instantly achieve that effortlessly chic fall ensemble.
5. Swap Footwear
While sandals and flip-flops are summer essentials, it's time to switch to more weather-appropriate footwear. Ankle boots, loafers, and closed-toe heels are great choices for fall. They not only keep your feet comfortable but also lend a polished touch to your outfits.
6. Earthy Color Palette, Please!
Fall is synonymous with rich and earthy tones. As you transition your wardrobe, opt for colors like deep burgundy, olive green, mustard yellow, and warm browns. Incorporate these hues through accessories, scarves, and even by pairing them with your existing summer pieces.
7. Transform Your Summer Dresses
Those sundresses that kept you cool all summer can still be in rotation during the fall months. Layer them with turtlenecks or long-sleeve tops underneath for added warmth. Cinch your waist with a wide belt to create a defined silhouette that's perfect for the season.
8. Statement Scarves
Scarves are the ultimate fall accessory. They not only keep you cozy but also allow you to experiment with various styles. Wrap a chunky scarf around your neck over a lightweight blouse or dress to instantly add warmth and a touch of sophistication.
9. Mix & Match
Get creative with mixing and matching different pieces from your summer and fall wardrobes. Combine a summer skirt with a fall sweater or pair your favorite summer shorts with a cozy knit top. The possibilities are endless and can lead to some truly unique and stylish outfits.
10. Don't Forget Accessories
Accessories can make or break an outfit, and this holds true during the transition from summer to fall. Incorporate autumn-inspired accessories such as statement earrings, layered necklaces, and wide-brimmed hats. These small touches can make a significant impact on your overall look.
Feeling inspired to elevate your fall wardrobe? Check out these timeless fashion staples that every wardrobe should include.
The post How to Transition Your Summer Staples to Fall Must-Haves appeared first on The-E-Tailer.