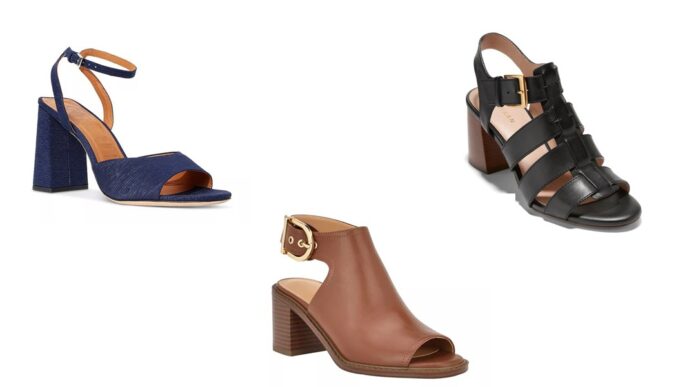 We may be pumped to start layering up with sweaters, blazers and cardigans, but we're not ready to retire our summer sandals just yet! Fortunately, styling your favorite sandals for the fall season isn't as hard as you may think! Here's everything you need to know about how to transition sandals to fall: what to look for when you're shopping, the styles we're loving and more.
How to Shop for Summer-To-Fall Sandals
1. Pick a versatile color.
If you're trying to transition sandals to fall, it's best to pick a color that works with both your summer and fall wardrobes. Black, cognac and even shades of greens and oranges are easy picks!
2. But you can still have fun with metallics and prints!
Don't limit yourself to just the classics, though. For example, metallics and animal prints can easily work for the cooler months. Think of them as your party neutrals — they go with everything!
3. Keep an eye out for embellishments.
Big buckles, chains, you name it. If the sandals have some type of embellishment, it could work as a fall shoe, too.
4. Update your pedicure.
As you're swapping your cut-offs for cardigans, change up your pedicure if you're planning on stepping out with sandals. Sometimes just swapping out your toenail polish for a more in-season shade (greys, dark reds, etc.) can instantly switch up the vibe!
5. Yes, you can wear socks with sandals.
Some of us may be cringing from our junior high days in thick athletic socks and Birkenstocks, but hear us out. The right embellished dress sock can instantly elevate your look *and* keep your toes warm. (Even InStyle agrees!)
Shop Our Favorite Summer-To-Fall Sandals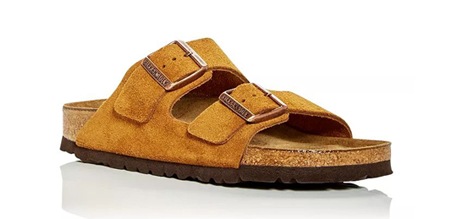 One of our favorite things about our Arizona slides is that we can wear them with anything and everything! (We also recommend investing in a pair of Boston clogs for fall/winter — they're also amazingly versatile and always sell out in the cooler months!)

Searching for a summer-to-fall sandal for date nights and dressier occasions? This sleek Mary Jane style can be paired with socks on those chillier nights or worn alone!

As you're shopping for sandals to transition to fall, keep an eye out for block heels like this one (and the style before). They're more comfortable, and they look better with longer hems and layers.

Good news: you can totally rock your chunkier sandals in the fall months. We'd love to see these paired with socks, a midi skirt skirt and soft layers.

While we're specifically talking about how to transition sandals to fall, we're also still aware that we're entering boot season! This Tommy Hilfiger style offers up the best of both.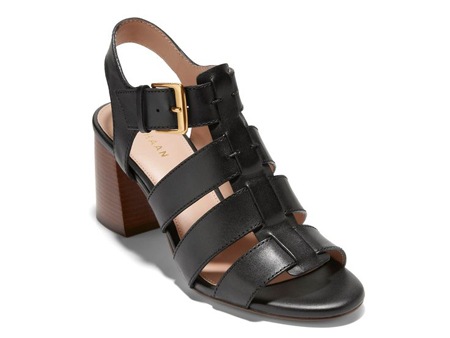 Fisherman-inspired styles aren't going anywhere anytime soon! Whether you opt for a chunkier flat option or a dressier silhouette like this, you can wear them practically anywhere.
Another shoe style we're not retiring for autumn? Sneakers! Shop the back-to-school sneakers we're wishlisting.
The post How to Transition Sandals to Fall appeared first on Shoelistic.