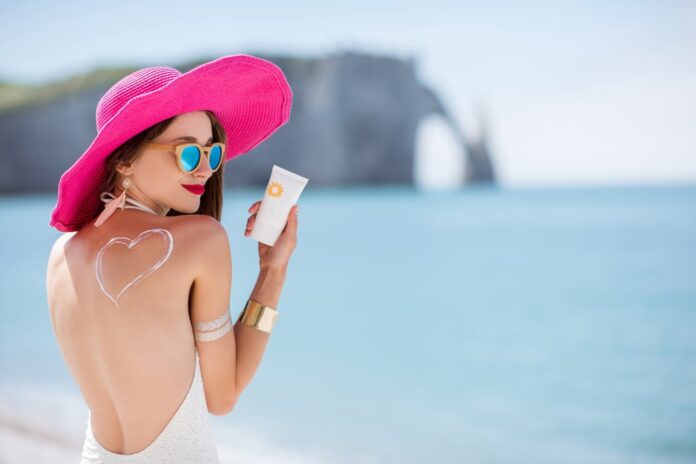 With summer just starting, there are sure to be hot and humid days ahead. Sunscreen is often overlooked as one of the most important necessities of summertime. Not only does it protect you from getting sunburned, sunscreen may also help prevent skin cancer. However, not all sunscreen ingredients are created equal – so, before you decide to have fun in the summer sun, you may want to give a little extra thought to the type of sunscreen you purchase.
Reasons To Use Sunscreen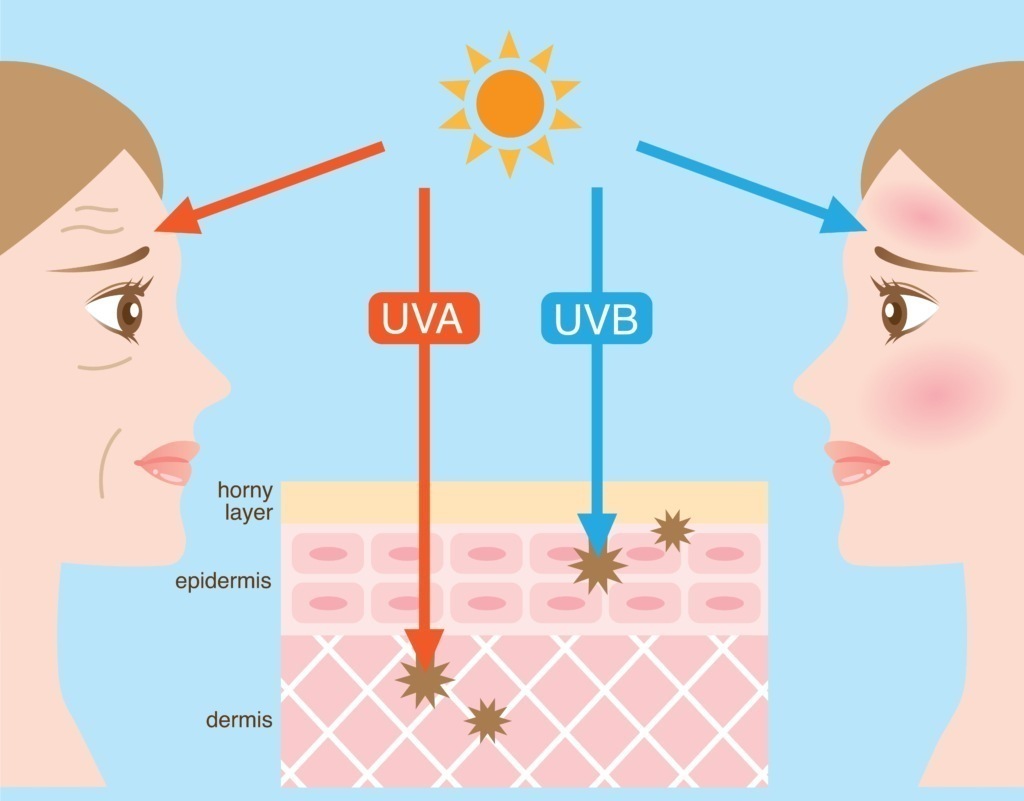 Sunscreen is important because the sun can have a harsh impact on the skin, especially if you are out in the sun for an extended amount of time. One of the main side effects of staying out in the sun for too long is developing wrinkled skin. The UV rays from the sun will slowly break down collagen in your skin and collagen cannot be replaced once it is gone. Exposure to the sun can also cause sun spots to show up on the skin. Sunspots are dark brown spots that look like freckles, yet most are typically harmless. There are countless types of sunscreens available for all types of skin — and there are even organic alternatives to regular sunscreens. No matter how much sunblock protects you from the sun, you should also keep an eye on what ingredients are included in the sunscreen before you purchase — here's why.
Chemicals To Avoid
The first chemical to avoid in the sunscreen you purchase is Oxybenzone, as it can cause hormone disruption that may be associated with endometriosis. Other chemicals to watch out for are Octinoxate, Homosalate, Octisalate, Octocrylene, and Avobenzone. Octinoxate produces hormone-like activity and effects reproductive, thyroid and behavioral changes in animals. Homosalate may break down into harmful byproducts when it comes in contact with the sun, and Octocrylene may have unwanted side effects in larger doses. When you go looking for sunscreen, you'll still want to get one that has a broad-spectrum or multi-spectrum protection for both UVB and UVA.
Going Green?
For those that want to 'go green,' there are several organic sunscreen alternatives. The first one is Astaxanthin, a natural reddish pigment, which gets its antioxidants from microalgae. It helps prevent DNA from being damaged by the sun, and may have other benefits for the immune system more generally. Red raspberry seed oil is one of the best seed-oil sunscreens as it averages between 28-50 SPF and blocks the damaging UVB rays. Carrot seed oil is not as easy to find but it has a 38-40 SPF and good carotenoid antioxidant action as well. Wheat germ oil is a natural moisturizer and has an SPF of 20. Coconut oil blocks close to twenty percent of the sun's rays which is good for short periods of tanning. Aloe Vera also blocks the same amount of sunlight. As you can see, there are quite a few natural options for those who wish to go natural, but no matter what type of skin you have, there is a sunscreen for everyone. Let's take a moment to look at the different options that you can choose from to best suit your skin:
Sunscreens For Each Skin Type
1. Normal Use – Alba Botanica Very Emollient Mineral Sunscreen SPF 30. This is a one-size-fits all kind of sunscreen because it works for just about all skin types and has hydrating ingredients, a smooth texture, and comes at a fair price.
2. Sensitive Skin – Blue Lizard Sensitive Sunscreen w/ SPF 30+ is also a good choice in sunscreens because it is made for sensitive skin that is prone to rash or breakouts. This has a smooth, cosmetic texture and the coolest feature of all, the bottle turns blue in UV light!
3. For Children – Thinkbaby Sunscreen SPF 50+ benefits from having a high SPF, it doesn't come at a high cost and it has a trustworthy water resistance. Block Island Organics Natural Mineral Sunscreen SPF 30 has a high concentration of active ingredients, a lightweight formula, and hydrating ingredients. The last one that is good for fair skin is Kiss My Face Organics Face & Body Sunscreen SPF 30 and it is 87% organic and water resistant for eighty minutes.
4. Acne skin – If you have skin that is prone to acne and need a sunscreen, you should get Neutrogena Clear Face Sunscreen. The Helioplex technology provides a great broad-spectrum UVA/UVB protection. It is also non-comedogenic, oil and fragrance-free, and is water resistant for up to eighty minutes.
5. Dry skin – Ocean Potion SPF 50 Sunscreen, Skinceuticals Daily Sun Defense, and La Roche-Posay Anthelios XL SPF 60 are some of the sunscreens available for people with dry skin. Other sunscreens for dry skin include: EltaMD UV Physical SPF 41, La Roche-Posay Hydraphase UV SPF 30, Eucerin Everyday Protection Face Lotion-Broad Spectrum SPF 30, and Neutrogena Healthy Defense Daily Moisturizer Untinted SPF 45.
6. Wear Under Makeup – If you need to have a sunscreen that you can wear under makeup, there are many options. One of the best on this list is Josie Maran Argan Daily Moisturizer SPF 47 that is applied easily and has a nice floral smell that comes from green tea leaves. Supergoop! City Sunscreen Serum SPF 30 is free of harsh chemicals which is good for sensitive skin. Dior Hydra Life BB Cream has an SPF of 30 and is a foundation as well as a moisturizer. MD Solar Sciences Mineral Creme SPF 50 is great for people with acne and rosacea prone skin. Neutrogena Ultra Sheer Liquid Sunscreen SPF 70 not only has a high SPF, it also goes on smooth and does not clog pores.
7. Oily skin – If you have oily skin, the last thing you are probably thinking of is putting more oil on your skin. However, you should always protect your skin and there are several products out there for you, such as Neutrogena Ultra-Sheer Dry Touch. This sunscreen absorbs into the skin rather than sitting on top of it. Another sunscreen option for oily skin is Shiseido Urban Environment Oil-Free UV Protector SPF 42.
What's Trending?
If you are looking for the latest skincare industry trends, then look no further. Alba recently debuted their latest sunscreen, Botanica Very Emollient Mineral Sunscreen SPF 30. It blocks UVA light, moisturizes skin, comes fragrance free and feels dry after being worn for a long time. Another one worth mentioning is Badger Lavender Sunscreen Cream SPF 30. It lays on thick, but not sticky afterwards — so a little goes a long way. MD Solar Sciences Mineral Creme Broad Spectrum SPF 50 has a gentle and light feel that doesn't leave any traces of sunscreen on the skin. Lastly, the Badger Sport Sunscreen SPF 35 provides high-quality coverage, absorbs well, and can last for 80 minutes of sweating and swimming.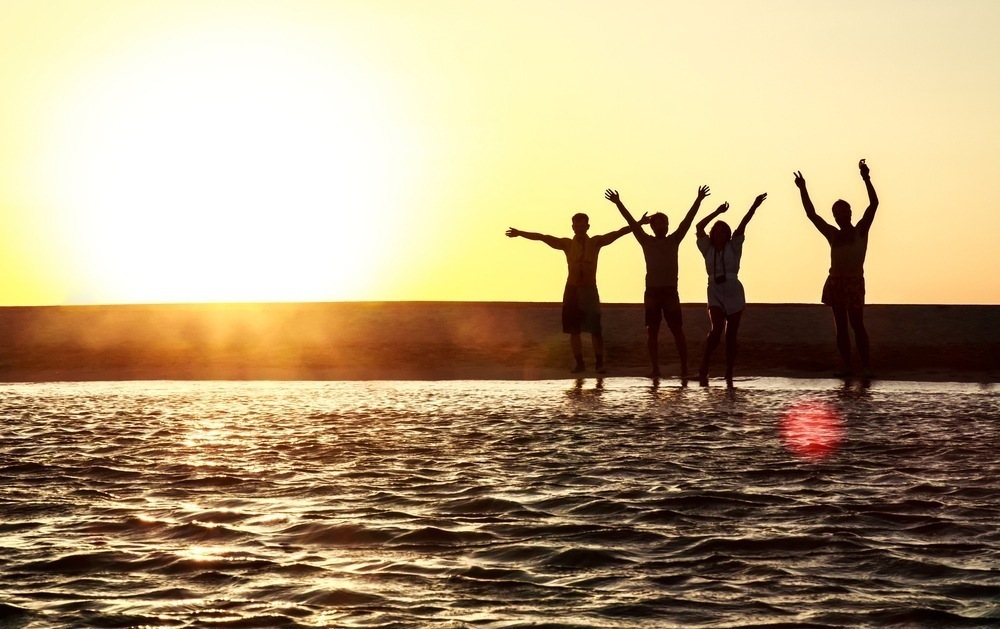 Now that you know a little more about how to choose the correct sunscreen, you can feel better knowing that you're using the right tools to fight sunburn and UV damage that can lead to skin cancer. No matter what type of sunscreen you choose, remember to always play it safe and enjoy the sun!
If you plan on heading out to the beach or pool this summer, check out these beach bag essentials you may want to bring with you!
The post How Do I Choose The Best Sunscreen? appeared first on Cartageous.