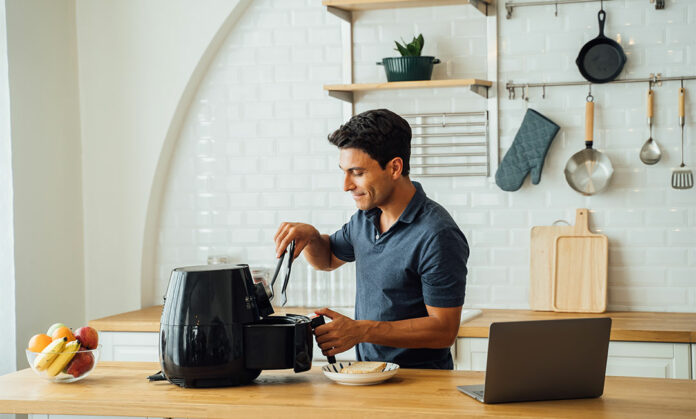 We're all about those easy, cozy meals this season, and with our trusty air fryers, it's never been easier to enjoy a delicious meal with little-to-no prep time. If you're feeling zapped from the holiday madness, it's time to take a breather and let your air fryer do all the work! Keep scrolling for some of our favorite healthy air fryer recipes!
1. Air Fryer Vegetables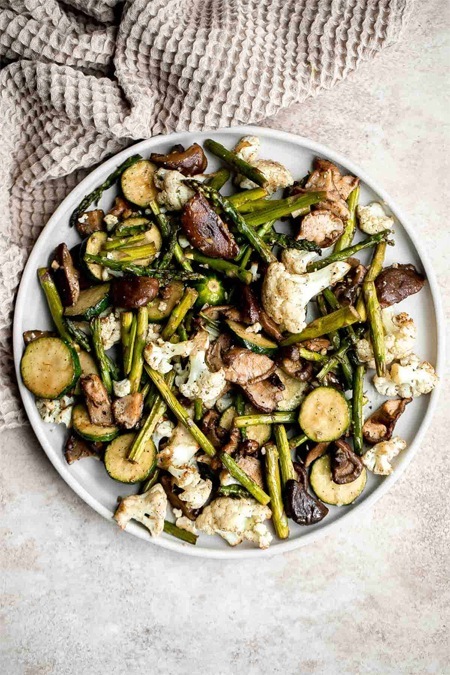 Honestly, our air fryers have made it easier than ever to enjoy our favorite veggies. Simply chop, season and pop them in the air fryer. Boom. Check out the recipe via Ahead of Thyme!
2. Air Fryer Chicken Fajita Salad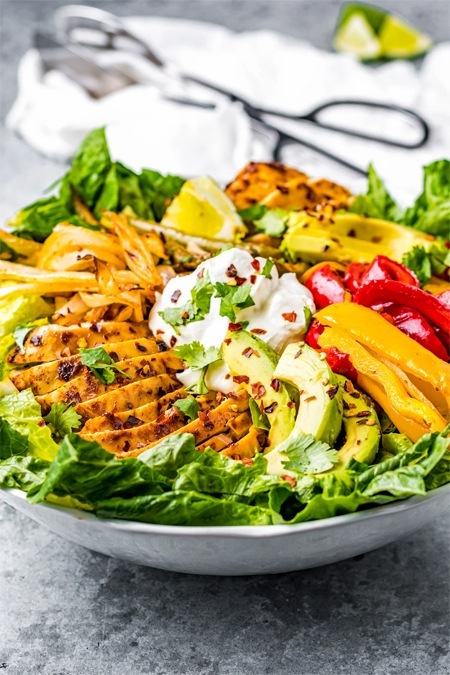 And speaking of air-fried veggies, this chicken fajita salad is the perfect way to reinvent those leftovers. Bookmark the recipe from The Novice Chef!
3. Air Fryer Sweet Potato Hash
Air fryers are breakfast friendly, too! We think this sweet potato hash is amazing on its own, but you can also add Greek yogurt or a poached egg for some added yum. Recipe via Delish!
4. Air Fryer Elote Avocado Toast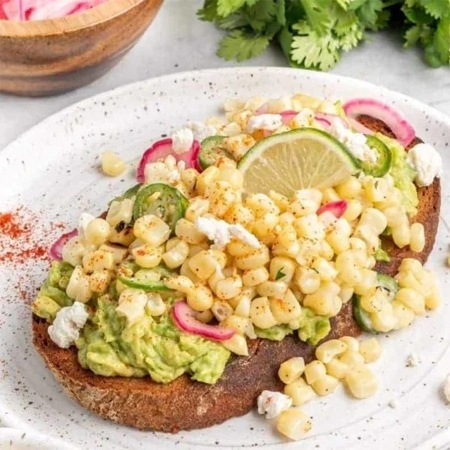 Spice up your typical avocado toast with this delicious recipe from Fork To Spoon! (Pro tip: make sure to have some Valentina hot sauce ready.)
5. Air Fryer Salmon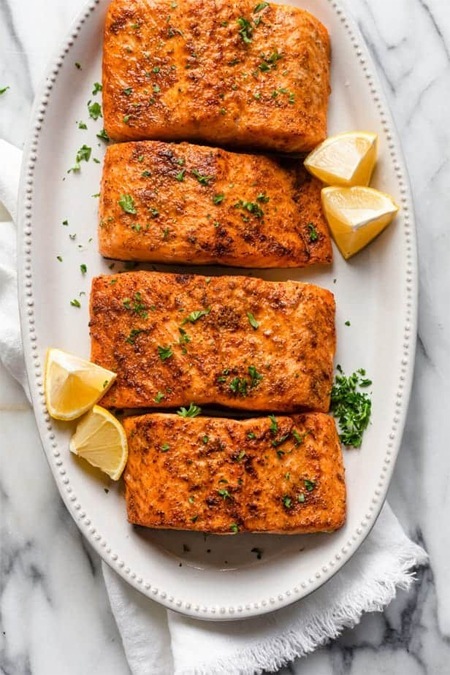 Low carb, low calorie and ready in ten minutes, this salmon recipe via Feel Good Foodie is definitely one to add to your rotation.
6. Air Fryer Muffins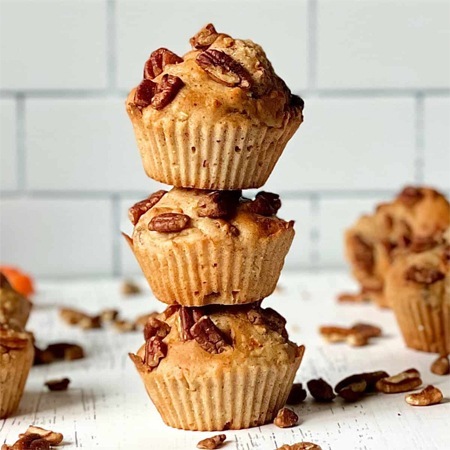 If baked goods are your weakness, you'll love this customizable recipe from Tasty Oven!
7. Crispy Air Fryer Falafel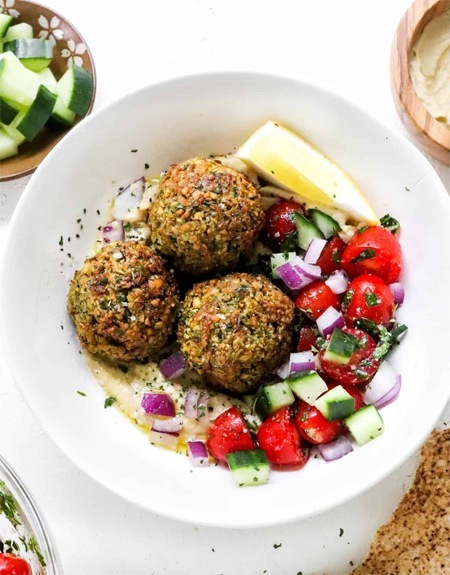 We can't round up our favorite healthy air fryer recipes and skip out on the falafel! Experience the crispy, crunchy goodness with the recipe from Pinch Me Good!
8. Air Fryer Egg Bites
Perfect for breakfast or lunch, you can't go wrong with these yummy bite-sized protein bites. Head to Spend With Pennies for the recipe.
9. Air Fryer Turkey Bacon Breakfast Quesadilla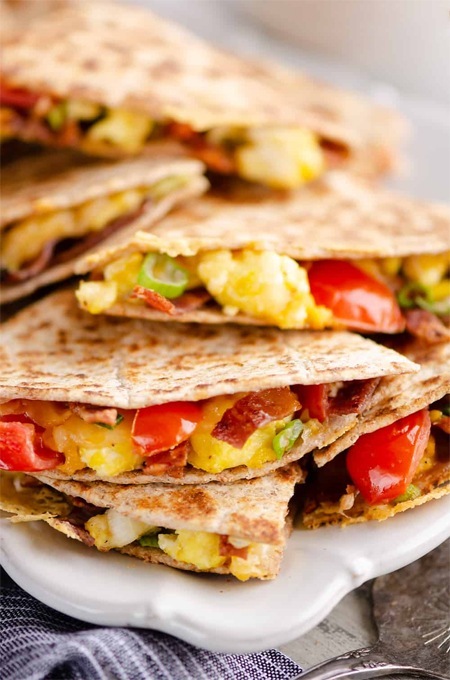 You don't have to spend your morning hovering over the stove — this tasty (and protein-rich) quesadilla recipe from The Creative Bite is ready in just 15 minutes.
10. Air Fryer Cauliflower Sweet Potato Tots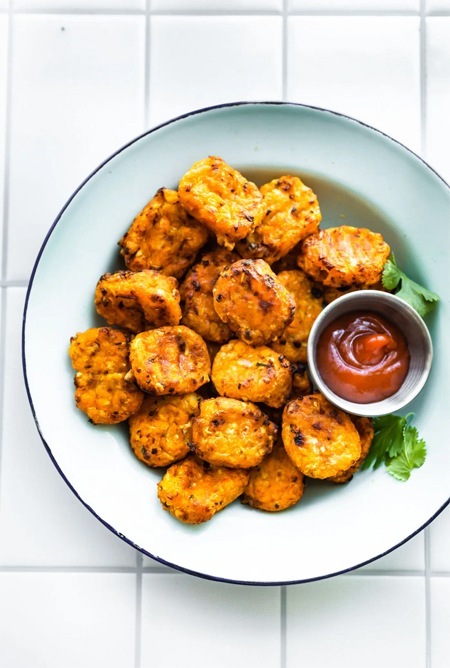 Dip these gluten-free tots in your favorite sauce, serve 'em up at breakfast, or enjoy them as a side dish for dinner — it's up to you. Bookmark the recipe from Cotter Crunch!
Enjoy your favorite winter treats without the tummy ache — here are 4 key ways to fight inflammation during the holidays.
The post Healthy Air Fryer Recipes We're Bookmarking Now appeared first on FitMinutes.