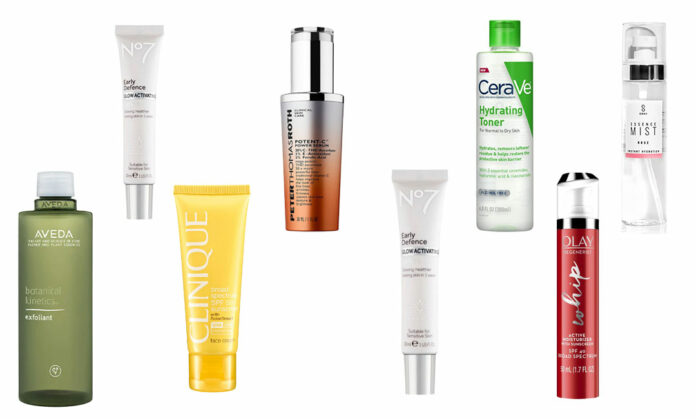 Disclosure: These skincare products below contain affiliate links, which means we'll receive a commission if you click on a link. We hope you like our picks – click or tap the titles to shop!
The summer months are upon us, and the reality is that hot weather, humidity, and extra sun exposure can result in your skin being less than impressed with you. Consistency is key when it comes to skincare – no matter what time of year, but these 8 brightening skincare products will help you achieve that clear, glowy skin look, safely & effectively.
1. SPF, $38.00
It's the most fundamental, basic, skin care tip: wear sunscreen. Clinique's Broad Spectrum SPF 50 Sunscreen Face Cream provides a great level of protection while triggering an anti-aging repair process.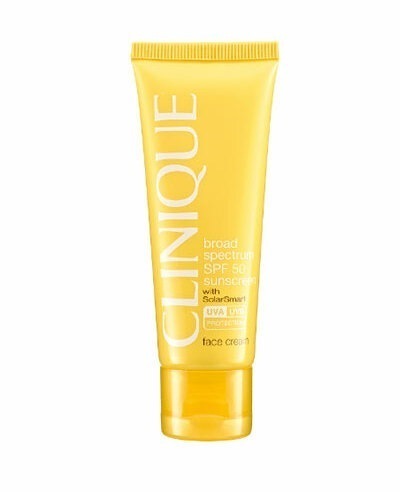 To help keep things light and airy for the warm summer months, consider incorporating a dual-purpose moisturizer into your routine. Olay's Regenerist Whip Face Moisturizer with Sunscreen is a perfect combo of hydration and protection, with a unique formula including SPF 40.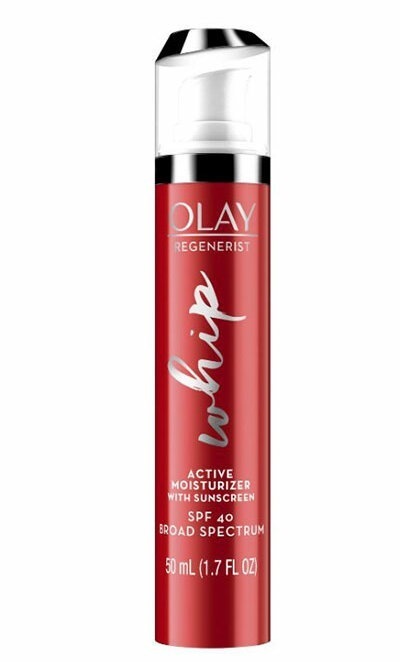 Vitamin C is great for preventing hyperpigmentation, improving fine lines, and can help with collagen protection. Peter Thomas Roth Potent-C Vitamin C Power Serum is ideal for all types of skin, and uses ingredients 50x more powerful than traditional vitamin C.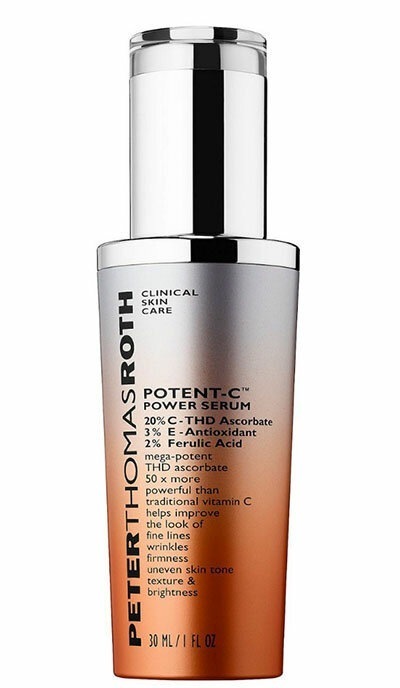 With the warm months ahead, dermatologists suggest incorporating more exfoliation into your skincare routine. Aveda's Botanical Kinetics Exfoliant works to wipe away surface cells to reveal smoother, clearer skins. Safe for all skin types, this exfoliant leaves skin looking soft, smooth, and supple.

When you need a quick fix, turn to a glow activating serum. No7 Early Defence Glow Activating Serum works to clear and refine pores to support the skin's natural defenses and renewal process. In just one week, your skin will look more radiant – trust us!

Staying hydrated this season is the key to healthy, happy skin. To do that, look for a hydrating mist that can replenish your skin and keep it moisturized. Sway's Essence Mist Rose Instant Hydration Facial Mist is a nutrient-rich, alcohol-free option that refreshes your skin with rose water, glycerin, aloe, and coconut water. It's PH balancing and rejuvenating, promising up t0 72 hours of hydration and nourishment.

7. Cleanser, $27.00 $22.15
The key to a good cleanser in the summer is keeping the formula lightweight and gentle. Clarins offers a Smoothing Gentle Foaming Cleanser, which is ideal for those with sensitive and/or very dry skin. Using organic chamomile and shea butter, this cleanser is sure to leave dry skin feeling super soft, clean, and comfortable.

Toners are an essential part of your skincare routine if you want to achieve an end goal of dewy, luminous skin. CeraVe Alcohol-Free Hydrating Toner is made up of hyaluronic acid, niacinamide, and ceramides – all great for hydrating and improving skin texture, while reducing inflammation.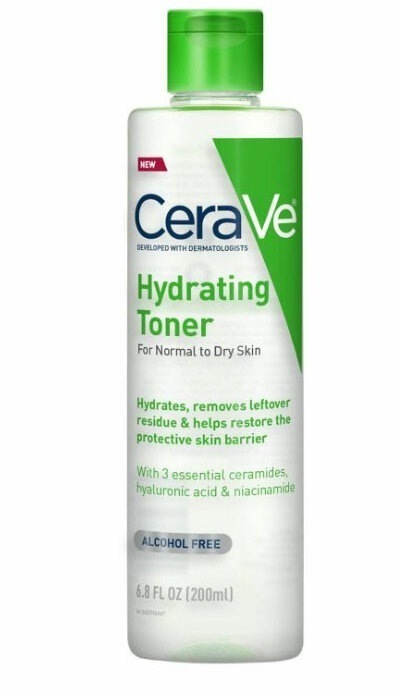 SPF is crucial to any skincare routine! Check out our lightweight SPFs to stash in your summer bag to keep you glowing all season long.
The post 8 Brightening Skincare Products for a Radiant Summer appeared first on Cartageous.