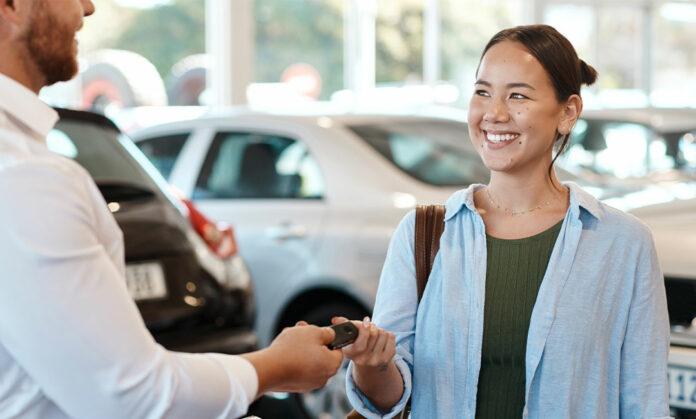 Buying a new car is certainly an exciting time, but it can also be incredibly stressful. Next to buying a house, buying a car is a massive financial investment. Forking over all that hard earned money can be daunting and can make a lot of people uneasy. But not to worry! We're here to help make the process a lot easier, or at least elevate some of the anxiety around the purchase. Here are the top 5 things you may want to consider before buying a new car this year.
1. Determine Your Budget
Sometimes we want the Porsche but have a Honda Civic budget – and that's ok! But you need to realize that and set those expectations with yourself (and the dealership) before you start going down the road to buying a new car. The monthly payment on a car can range depending on the make/model, but you're also going to want to factor in associated costs that go with owning a new car, or a car in general like fuel, maintenance, insurance, and then the actual payment. It's crucial to know how much you can comfortably spend on a vehicle before you sign on the dotted line. Know you're budget and stick to it!
2. Determine Your Wants vs. Needs
Everyone has a different lifestyle which will result in different wants and needs in a vehicle. Storage capacity, mechanical or performance specifications, towing capabilities, fuel mileage – these are all important to someone! To help in the decision-making process, first begin by compiling a list of absolute must-haves (i.e., needs) in a vehicle. Then, make a secondary list of wants or nice-to-have features (maybe like an upgraded sound system or heated seats). Here are some categories to think about when making your lists:
Seating
Performance features
Safety features
Entertainment features
Comfort & convenience
Storage
Warranting
3. Ask for a Test Drive
Since this is going to be a massive purchase, you really need to get a feel for what you're buying. The only way you're going to know what you like and don't like about a vehicle is by spending some time using its features and test driving it. When going on a test drive, ensure you do a combination of city streets and highways so you can check for things like acceleration and braking, but basic overall handling of the car. When at the dealership, ask the salesperson for a presentation on the vehicle you're interested in so you can learn more about its features before you even step foot inside. Having it visible in the showroom will allow you to inspect every angle of the vehicle and can even help you visualize yourself using it on a day-to-day basis.
4. Prepare to Negotiate
Dealerships are in the business of making money and selling cars, but they do also try and maintain long-term relationships with their customers. The important thing is you are willing to walk away from a deal that doesn't suit you and your needs, period. One thing that can be really helpful in the negotiating process is doing your homework and empowering yourself with research. Set the ground rules early with your salesman and you should be just fine.
5. Consider a "New-to-You" Option
The golden rule when it comes to car expenses is that they should really be no more than 20% of your take-home pay, including insurance, gas, and repairs. Realistically, the car payment itself should therefore be between 10 and 15%. And if a new car with a standard loan doesn't fit into your budget, you may want to consider buying a "new-to-you" car instead. The reliability of used cars is actually pretty remarkable these days and a lot that still remain in fantastic shape after coming off of 2–3-year leases. Buying this way is a great way to save some money in the short term.
Not sure if you want to actually buy a car? Leasing is a great option! Curious to know more? Check out our leasing vs. buying article to help ensure you're making the right decision.