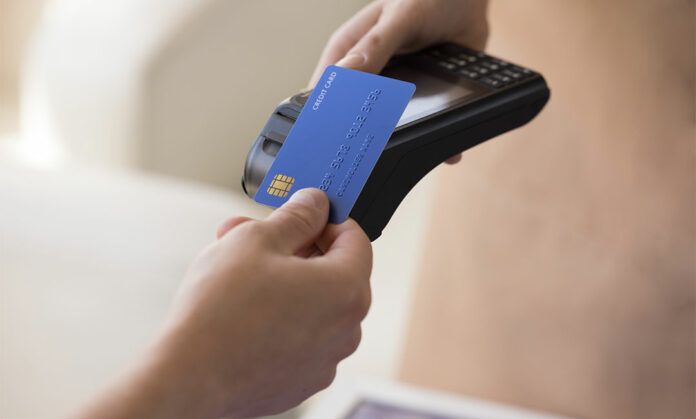 Credit cards are versatile financial tools that can offer a range of benefits, from cashback rewards to travel perks and low-interest rates. With countless credit card options available, it can be overwhelming to choose the right one for your specific financial goals. Before applying for any credit card, it's essential to assess your financial situation, consider your goals, and read the card's terms and conditions carefully. You'll also want to be mindful of annual fees, interest rates, and any potential penalties or restrictions associated with the card. Remember that responsible credit card usage involves paying your bills on time, keeping your credit utilization low, and avoiding excessive debt. By selecting the right credit card based on your specific goals, you can make the most of your financial journey while reaping the benefits that align with your priorities. Come with us as we explore different financial goals and help recommend the ideal credit card for each one.
1. Maximizing Rewards
If your goal is to earn rewards and cashback on your everyday spending, consider a rewards credit card. These cards offer points, miles, or cashback for every dollar you spend. The type of rewards and the redemption options vary, so choose a card that aligns with your spending habits and preferences. Here are a few options to consider:
Chase Sapphire Preferred® Card: Ideal for travelers, this card offers valuable Ultimate Rewards points that can be redeemed for travel, dining, and more. It also comes with a generous sign-up bonus.
Blue Cash Preferred® Card from American Express: Designed for families and those who spend heavily on groceries and gas, this card offers substantial cashback rewards on those categories, along with other benefits.
Citi® Double Cash Card: If you want simplicity and flexibility, this card offers 2% cashback on all purchases—1% when you buy and 1% when you pay your bill.
2. Paying Off Debt
If you're working on paying off high-interest credit card debt or other loans, a balance transfer credit card can be a valuable tool. These cards typically offer a 0% introductory APR on balance transfers for a specific period, allowing you to consolidate your debt and avoid accruing additional interest charges. Some popular options include:
Citi® Diamond Preferred® Card: Known for its lengthy 0% APR introductory period, this card can give you ample time to pay off your existing balances without interest.
Discover it® Balance Transfer: Offers a competitive 0% APR on balance transfers and features a unique cashback program that matches your rewards at the end of your first year.
Chase Slate®: This card is designed specifically for balance transfers, with no balance transfer fees during the first 60 days and a 0% APR for a limited time.
3. Building Credit
If you're new to credit or rebuilding your credit score, a secured credit card can help you establish or improve your credit history. These cards require a security deposit, which serves as your credit limit. Here are some options to consider:
Discover it® Secured: This card offers cashback rewards on purchases, making it a valuable choice for those looking to build credit while earning rewards.
Capital One Platinum Secured Credit Card: Designed for credit-building, this card has no annual fee and reports your payment history to all three major credit bureaus.
OpenSky® Secured Visa® Credit Card: This card doesn't require a credit check, making it accessible to individuals with limited or damaged credit.
4. Travel and Adventure
If you're a frequent traveler or adventure enthusiast, a travel rewards credit card can provide you with valuable perks such as free flights, hotel stays, and travel insurance. Consider these options:
Chase Sapphire Reserve®: This premium travel card offers an array of travel benefits, including airport lounge access, a travel credit, and excellent redemption options for travel enthusiasts.
The Platinum Card® from American Express: Known for its luxury perks, this card offers benefits like airport lounge access, hotel elite status, and annual travel credits.
Capital One Venture Rewards Credit Card: With this card, you can earn miles on all purchases and redeem them for travel expenses, making it a straightforward choice for travelers.
5. Business Expenses
If you're a business owner or a freelancer, a business credit card can help you manage your expenses more efficiently and earn rewards on your business spending. Some noteworthy options include:
American Express® Business Gold Card: This card allows you to choose your preferred rewards category, offering 4x points on your top two categories each month.
Ink Business Preferred® Credit Card: Ideal for small businesses, this card offers a substantial sign-up bonus and rewards on categories such as travel, advertising, and shipping.
Capital One Spark Cash for Business: This straightforward cashback card offers unlimited 2% cashback on all business purchases.
There's no doubting that the cost of living right now is pretty wild. If you need some ideas on how you can cut back on your everyday spending, check out these 10 tips.
The post The Credit Card to Get Based on Your Goals appeared first on Cartageous.