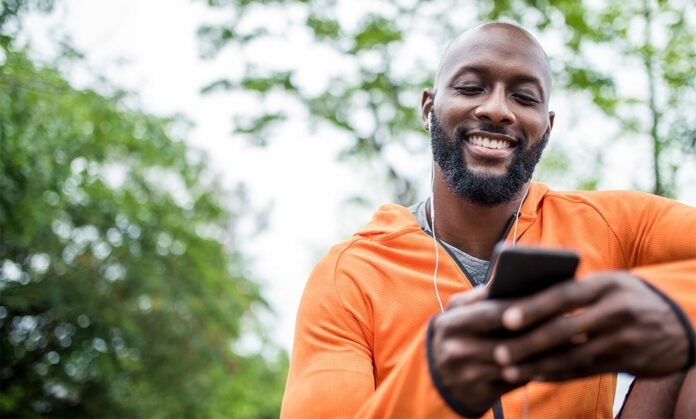 Staying fit and healthy is a top priority for many people, but with our busy schedules and ever-increasing responsibilities, finding the time to exercise can be a challenge. Fortunately, technology has made it easier than ever to incorporate fitness into our daily routines. With the countless fitness apps available for download today, you can find one that suits your fitness goals, preferences, and lifestyle. Whether you're looking to improve your cardiovascular endurance, strength, flexibility, or overall fitness level, there's an app on this list that can help you achieve your goals. From apps that offer personalized workout plans and coaching to those that track your progress and motivate you to keep going, there's something for everyone. So why not make the most of your smartphone and start using these apps today to kick-start your fitness journey and take control of your health and wellbeing!
Looking for an app that has the basics without breaking the bank? The Daily Workouts Fitness Tracker is the perfect option. Developed by a certified personal trainer, you have access to more than 100 of the best workout moves to get your heart rate up. Offering sessions between five and 30 minutes in length, you'll be able to start incorporating a daily workout routine into your schedule with ease. While the basic service of the app is free, there is an optional Pro version that will run you about $5/month.
2. JEFIT (free; $12.99/monthly; $69.99/year)
With over 10 million users, JEFIT is a popular app amongst weightlifters, while not exclusively designed for weightlifters, the workout app works best for those who want to log and track their strength training (i.e., weight & reps etc.). But if strength training isn't your jam, no worries, you're able to design and track all sorts of other workouts. With over 1400+ exercises (and instructions!), JEFIT is a flexible workout planning tool that lets you train and log seamlessly in the gym and at home. The progress tracking element of the app is also a useful tool to help reach new limits and set PRs. In terms of cost, the Basic plan is a free option supported by ads. However, if you're looking for a little bit extra, the Elite Monthly plan is $12.99, or you can opt for the Elite Yearly plan which is $69.99/year.
3. AARMY (14-day free trial; $35/month; $350/annually)
Co-founded by celebrity fitness coach, Akin Akman, AARMY focuses on athlete-level cardio and strength programs. Complete with world-class coaches helping you along the way, AARMY offers comprehensive indoor cycling and bootcamp sessions, in various formats. Each program combines a mix of strength, cardio, and stretch, and is formulated to build specific skills in each mode of training, whether that's endurance runs on a bike or ballistic movements with weights. After following each program, you should be ready to move on to the next one. AARMY also uses mindset training and affirmations to help motivate you, and the moves and workouts keep changing so you never feel stagnant. This option is a bit on the pricier side at $35/month or $350/annually, but they do offer a 14-day free trial.
4. The 7-Minute Workout (free to download; $3.99 on time cost)
If getting to a gym just isn't in the cards for you, then we may have the perfect solution with the 7-Minute Workout App. The app has a simple interface that offers three (3), seven-minute workout videos – a basic full-body workout, a session focused on abs, or a high-intensity sweat session. This one is free to download, but has in-app purchases of $3.99.
5. Sworkit (free to download; $9.99/month)
Sworkit is a fan favorite for its flexible offerings. No matter your goal, you'll be able to pick from sets of curated classes or exercises, participate in monthly challenges, adapt to your skill level and preference. All you have to do is punch in the amount of time you have to work out and Sworkit automatically creates a workout for you. This is great for beginners who are looking to explore various exercises. Plus, you won't get bored with the diverse workouts. Have questions while you're working out? You can even privately message the app's trainers with questions or concerns! This app is definitely on the more affordable side. It is free to download, but will cost about $9.99/monthly for a premium subscription.
6. Glo (7-day free trial; $30/monthly; $245/annually
Glo will help turn you into the ultimate yogi with its variety of meditation, yoga, and Pilates classes and workshops. This app is great because it's appropriate for all levels of yoga students and includes daily classes and updates. From customizable sessions to knowledgeable teachers, this app gets positive reviews across the board. Even better – you're able to download classes and use them offline while you're traveling or on-the-go. With over 5000+ classes on-demand, this app comes with the option of a 7-day free trial, then an annual membership at $245 or a monthly membership at $30.
7. Apple Fitness+ ($12.99/month; $99.99/annually)
Turn anywhere into a state-of-the-art workout studio with Apple Fitness+. With the largest 4K Ultra HD fitness and wellness content out there, workouts on the app range five to 45 minutes, helping you stay motivated to move your body however you see fit! New workouts and meditations are added weekly so there's never a shortage of options when you press play. All you need is an iPhone to subscribe and access thousands of video & audio workouts. You can even take it a step further with personalized metrics from your Apple Watch. Try it free for three (3) months with the purchase of an iPhone, Apple Watch, iPad, or Apple TV, or get a one (1) month trial and cancel anytime! After your trial, it's only $12.99/month or $99.99 annually. You can even share with up to five (5) family members! Find out more, here.
The Nike Training Club (NTC) is the perfect solution for those who are looking for a wide variety of workouts without having to pay a dime! That's right, endless amounts of workouts right at your fingertips for free. From short yoga sessions to 15-minute fun activities for kids & adults to do together, there is something for everyone. NTC provides intentional, progressive workout programs with specific nutrition, recovery, and mindset tips along the way. Make a dent in your fitness journey on your own schedule at your own pace with the NTC.
Thinking of taking up tennis this summer? Check out these essentials from lululemon that will have you acing every match!
The post The Best 8 Fitness Apps You Need to Download ASAP appeared first on FitMinutes.