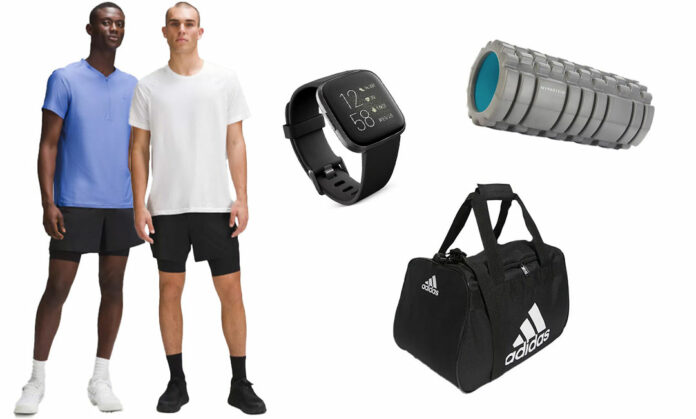 Disclosure: The father's day fitness gifts below contain affiliate links, which means we'll receive a commission if you click on a link. We hope you like our picks – click or tap the titles to shop!
Father's Day is just around the corner, and what better way to celebrate the special dads in our lives than by honoring their commitment to fitness and well-being? This year let's step away from the traditional tie or coffee mug and consider thoughtful gifts that will inspire and support their fitness journey. Whether your dad is a seasoned gym-goer, an outdoor enthusiast, or someone looking to kickstart a healthier lifestyle, we've curated a list of Father's Day fitness gifts that are bound to make his heart skip a beat. From cutting-edge workout gear to innovative tech gadgets and everything in between, these gifts will not only show your appreciation but also encourage your dad to stay active and prioritize his health. Get ready to make this Father's Day one to remember with these fantastic fitness gift ideas that every dad will absolutely love.
Perfect for the dad's looking to take long-distance runs even further. Powered by SenseKnitTM technology, these shorts from lululemon offer unrestricted freedom and energy with every stride.

Every dad needs a reliable and durable gym bag. This Diablo Duffel bag from adidas is performance-ready, with ample space for a change of clothes post-workout. And at $30, you can't beat this price!

Straight from the Bryce Harper collection, these UA Harper 7 Turf Baseball shoes will help any dad bring all the energy to the field this Father's Day. Designed with UA Charged Cushioning®, these shoes will bring unreal traction game-changing grip, allowing you to move with purpose and ease.

From deadlifts to pullups, these ventilated training gloves will protect your dad's hands while they train. With padding on the palm of glove, there's always an extra layer of protection between you and your workout.

Kickstart your father's fitness journey with the help of the Fitbit Versa 2! With a 6-day battery life, the Fitbit Versa 2 with help you track your heart rate, sleep patterns, and fitness goals all in one convenient place.

This muscle roller from MyProtein is a great gift for any dad who spends a lot of time training or playing sports. Great for injury prevention and muscle rehabilitation this foam roller is ideal for warm up and recovery using deep tissue massaging.

If your dad is an avid runner or hiker, then this may be the perfect gift for him! This hands-free hydration system features soft, breathable fabrics, a snug fit, and easy-access chest pockets to help keep your liquids close.

Is your dad more of a tennis kind of guy? No sweat – we got you covered. This Vented Tennis Short-Sleeve is perfect for anyone hitting the court in the near future. With quick-drying fabric, and anti-stink technology, this shirt will help keep you cool and comfortable during your next match. Plus, it's even got UPF 40+ providing stellar UV protection from the sun's rays.
A pair of reliable and stylish golf pants are always on dad's wishlist. These Commission Relaxed Tapered Golf Pant will help you look and feel fresh across all 18 holes. Designed with stretch fabric and integrated ventilation for comfort that lasts on and off the course.

Whether your dad is hitting the court, the golf course, or the trail, you'll get maximum coverage from these lightweight, reduced glare sunglasses. Complete with polarized lenses, these shades offer improved sun protection, durability and scratch-resistant coating.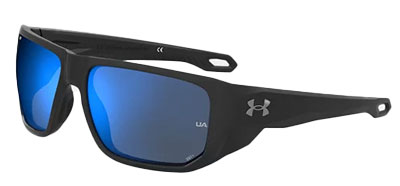 Nothing on the list catching your eye? Why not try gifting a subscription to a fitness app? Here are the best 8 we think are worth the download.
The post Father's Day Fitness Gifts that Every Dad will Love appeared first on FitMinutes.