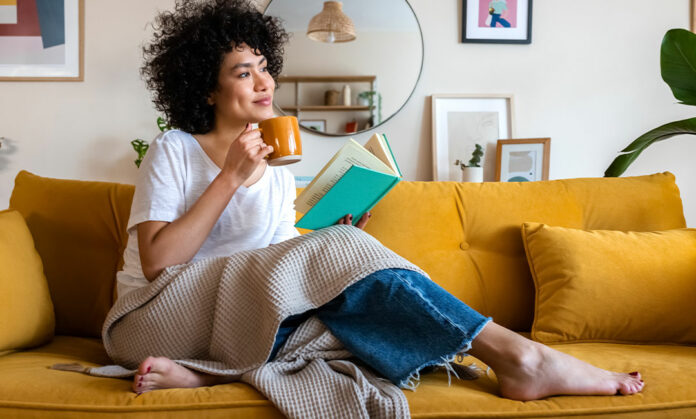 Disclosure: The self-care finds below contain affiliate links, which means we'll receive a commission if you click on a link. We hope you like our picks — click or tap the titles to shop!
With the hustle and bustle of today's world, sometimes we get so wrapped up in crossing things off our to-do lists. When this happens, we tend to forget about the most important cog in the wheel – ourselves. When we're not at 100%, we can't be helpful to others around us. The concept of self-care is often overlooked and undervalued in the fast-paced nature of everyday life; people tend to prioritize work and other responsibilities over their own needs. This is why the mindful practice of carving out time in each day to do something that benefits you is so crucial for your physical health, mental wellbeing, and overall happiness! To help give you some inspo on how you can start taking better care of yourself, we've rounded up 10 various self-care finds to help you stop pouring from an empty cup. Check them out below!
This easy-to-use ice roller is the perfect way to gently cool down angry skin without the hassle. Featuring a stainless-steel barrel, reap the rewards of cold therapy on your face and neck.

Achieve optimal support for your head, neck, and shoulders during your next bath time with this 4D Air-Mesh Bath Pillow. With extra-soft padding, you'll feel extra calm and comfortable without irritating your skin.

Made with natural rubber material that is sustainably sourced and FSCTM certified, the innovative 3D-texture of this yoga mat will help guide you through a good sun salutation to ease and calm your mind.

Wind down after a busy day with this Oil Diffuser from Pure Enrichment. The 2L tank provides relief from dry air in rooms up to 350 sq ft. You'll never even know it's hard at work because it's whisper quiet while cleaning your air. With a 5-year warranty, you'll be adding this to your cart ASAP!

Stretching can be a great form of selfcare! Take a few minutes each day with this No Limits Stretching Strap from lululemon to help give your body some much needed TLC. Whether it be dynamic or static stretching, this strap was designed to give you extra length and support as you move your body.

Nothing screams self-care like a good face mask! This vegan Vitamin C Glow Sheet Mask from The Body Shop is sure to leave you feeling refreshed and awakened with hydrated, radiant-looking skin in just 15 minutes!

Perfect for those post-workout recovery days where your muscles just need a little extra TLC, this percussion massage gun will help increase blood flow and work to reduce inflammation. This massage gun comes with 8 different attachments to help boost everyday mobility and flexibility through trigger-point massage therapy. It's great for joint pain relief and myofascial release.

Level up your self-care game with this nourishing and restorative skin trio. This cleansing balm, scrub, and mask are made from antioxidant-rich matcha green tea to soothe, moisturize, and sweep away impurities leaving you with soft and supple skin.

Looking for a self-care activity you can do from the comfort of your own home? Why not try a DIY mani/pedi! This high-quality manicure tool kit includes all the essentials for aa flawless manicure or pedicure right from your couch. This six-piece set includes stainless-steel large and small nail clippers, cuticle clipper and pusher, two nail files, all within a zipper pouch that provides easy hygienic storage.

Once you try a weighted blanket, you'll never reach for another regular one ever again! This anti-anxiety weighted design and warm fleece finish will be perfect for you to snuggle up with on the couch, ready to watch a movie and decompress from a long work week.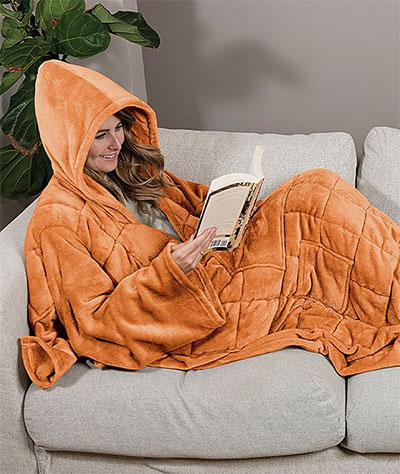 Having a hard time pulling yourself out of a slump lately? Here are a few tips that you may want to consider this time of year.
The post Self-Care Finds to Treat Yourself to this Spring appeared first on Cartageous.