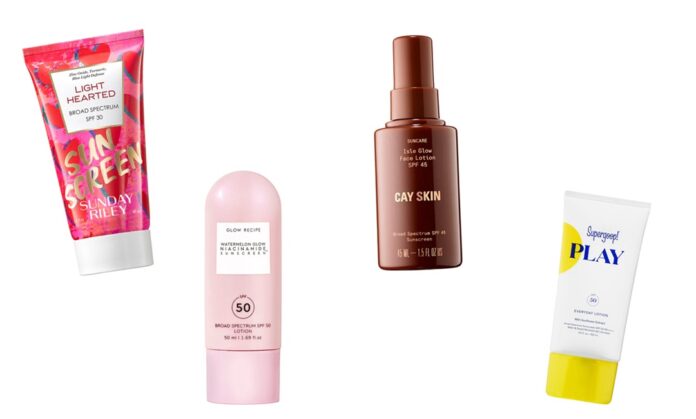 Disclosure: The lightweight SPFs we've curated below contain affiliate links, which means we'll receive a commission if you click on a link. We hope you like our picks – click or tap the titles to shop!
PSA: not all SPFs are created equally. So before you slip on your swimsuit and step out into the sunshine, make sure you're covered (literally). If you're shopping for a new sunscreen to add to your skincare routine (and summer tote!) you're in luck — keep scrolling for some of our very fave SPFs we'll be wearing all season and beyond.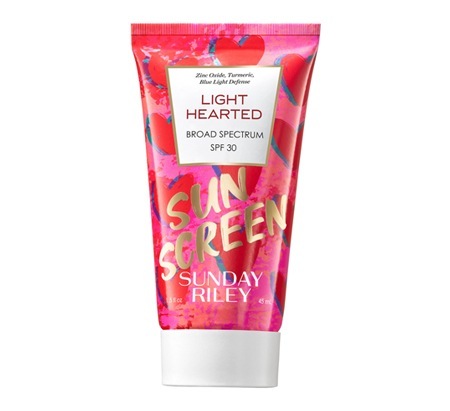 This sunscreen is perfect for all skin types and tones (no white case here!) and is 99.99% oil free, so you don't have to worry about that greasy sunscreen feeling. Instead, this broad-spectrum SPF 30 (with turmeric and plant-based xanthophyll) protects and hydrates with a velvet finish.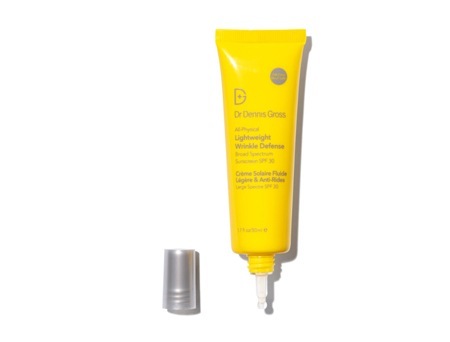 Searching for something that will sink right into your skin? Hint: it's this oil-free sunscreen! It's formulated with transparent zinc oxide and potent antioxidants, to help prevent visible fine lines and wrinkles and the effects of blue light. And if you hate that sunscreen smell, you'll love this one — it's also fragrance-free.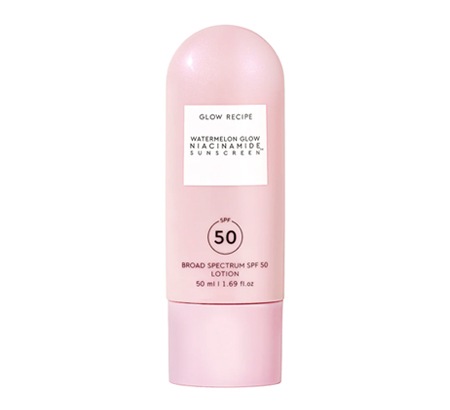 Quickly hydrate and boost glow with this chemical/mineral sunscreen! This lightweight cream is powered by niacinamide, hyaluronic acid and aloe for radiance-boosting SPF 50 protection.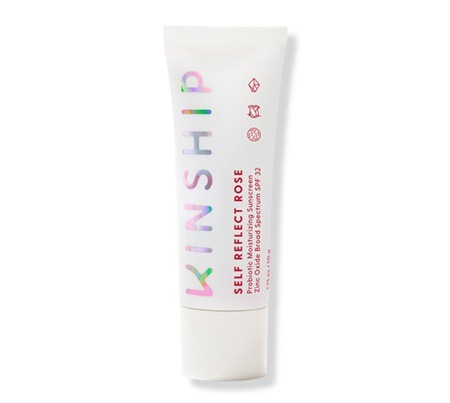 Sunscreen that also boosts your mood? Sign us up! This mineral SPF not only blends in effortlessly, but it leaves skin glowing with a plant-based probiotic and uplifting rose scent.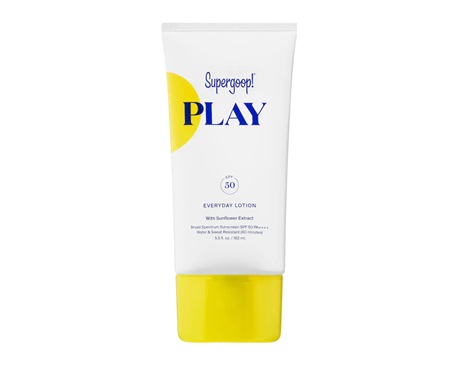 If you're planning a day at the beach, you'll want to pack a sunscreen that's fast-absorbing, non-greasy water- and sweat-resistant. It also supports skin from photoaging and dehydration!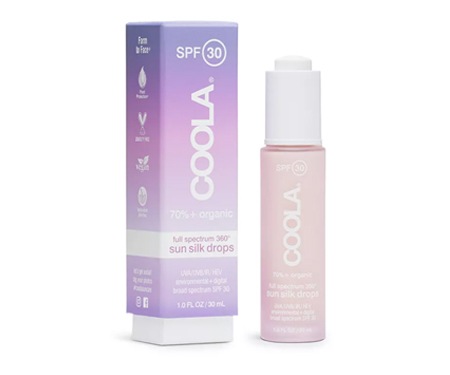 Experience complexion protection both outdoors and indoors with these organic sun drops! This breathable formula helps mitigate the effects of HEV blue light, IR and pollution and contains 70%+ certified organic ingredients.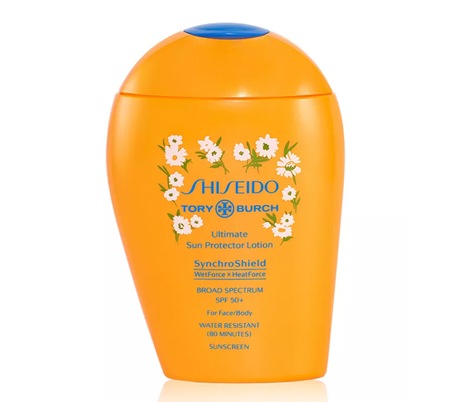 If you're prone to sunburns despite your best efforts, you'll love this lotion from Shiseido! Available in limited-edition packaging, this Tory Burch collab goes on clear and rubs in quickly without any residue or cast. It's also specifically formulated become activated by external heat and only becomes more effective as you get wet/perspire.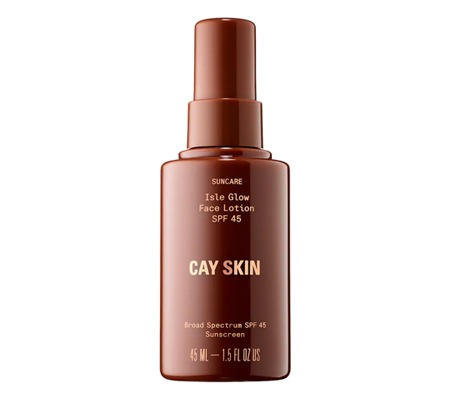 Ready for radiant skin all summer? This antioxidant-packed face sunscreen has a unique glow-boosting nude pearl blend for a silky smooth application. It also protects skin from free radicals and blue light.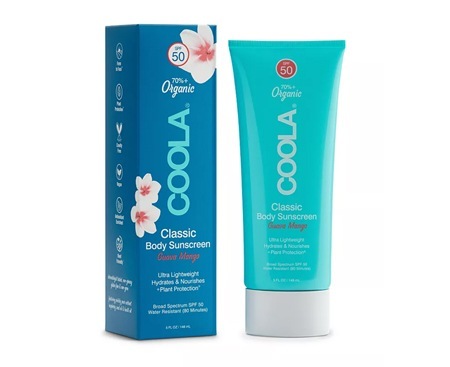 We couldn't round up our favorite lightweight SPFs and not include this classic Coola lotion! For those long days in the sun, this plant-based technology works overtime to provide light, water-resistant protection.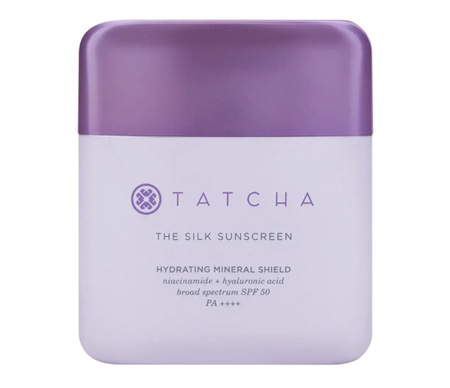 Another reason to love this liquid SPF 50 mineral sunscreen, besides the sleek packaging? It has smoothing silk extracts to hydrate and visibly even skin tone!
Heading on a trip soon? Ace your trip with these airport essentials!
The post Lightweight SPFs to Stash In Your Summer Bag appeared first on Cartageous.