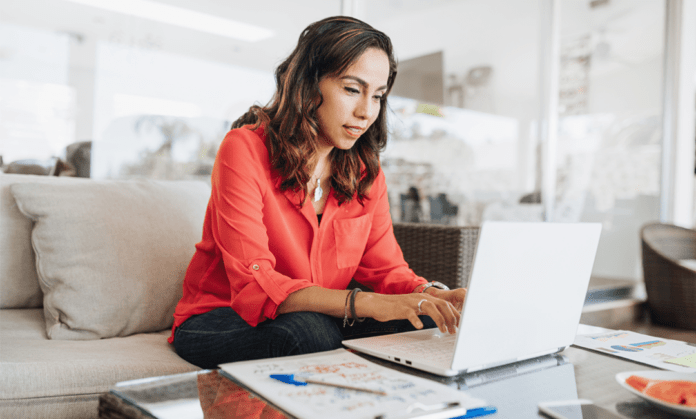 Whether you're returning from vacation or just facing the Sunday Scaries, dealing with an out-of-control inbox is never fun. And just like those pants in your pre-organized closet that you never wear, those old online order receipts from last year are taking up space in your inbox. So instead of checking your email and frantically searching for that important message from your boss, spend a little time getting your inbox in order! Keep reading for some KonMari tips for email.
Dedicate Time Just for Your Inbox
Sometimes checking your email in-between tasks just doesn't cut it. If you're dealing with an overflowing inbox, set aside a specific time to deal with it. Maybe it's first thing in the morning and then again right before lunch. Select a time that works for your schedule and be sure to pencil it in!
Organize by Category—But Not Too Many
Think of this as the "put everything on the bed" step of the KonMari Method. But don't go overboard. In fact, you only need three main categories! Assign things you need to respond to or act on to "keep", then categorize things you're waiting on someone else for to "donate", and assign things you don't need anymore to "throw away".
Assign Filters and Flags
Even though you're sticking with three categories, you can have multiple flags and filters to ensure you're seeing the important emails as they're coming in. Emails from your boss? Make them an eye-catching color. That newsletter that you get every Tuesday that you hardly ever open? You can opt for a muted color that tells you it doesn't need your immediate attention.
Get Rid of Your Email Notifications
That annoying ring whenever an email heads your way probably isn't sparking joy. In fact, it's probably distracting and shifting your focus away from your work. But because you're following the first step and assigning time to your inbox, you don't need the notifications anymore! Besides, if it's that urgent, someone will text you or call.
Embrace the Delete Button
Remember, if it isn't sparking joy then it's got to go! Those old shipping notifications from a few years ago, that stressful email exchange from an old project… time to move it to the trash! So, get used to hearing that oh-so-satisfying crumble sound when the cyber garbage bin is emptied — your inbox is about to be a LOT lighter.
Plan an Unsubscribe Session
You'll probably find that the most time-consuming part of organizing your email is scrolling through all of your subscriptions. Remember: if it doesn't spark joy, it's time to get rid of it! Scan your inbox for subscriptions you never open. Then click each one and scroll to the bottom to unsubscribe. It's time to only keep the newsletters and marketing emails that you actually open and read!
After this initial task, make it a habit to keep an eye on your mailing list emails from now on. Even if you're just subscribing for a coupon, don't forget to unsubscribe!
Now that we've covered KonMari tips for email, check out the top organizational Instagrams we're following!
The post Considering Marie Kondo-ing your Inbox? Here's How To Do It appeared first on Cartageous.