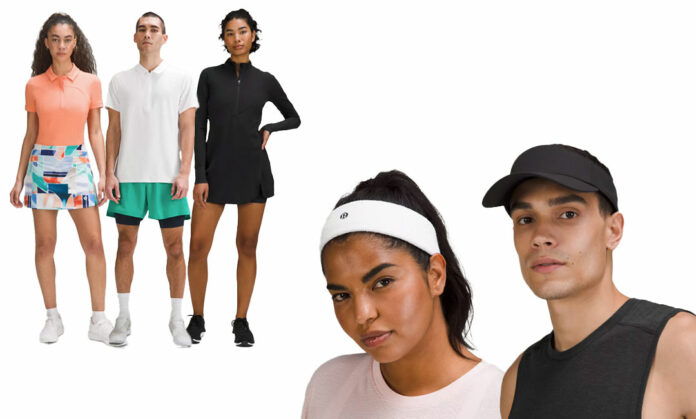 Disclosure: The tennis essentials from lululemon below contain affiliate links, which means we'll receive a commission if you click on a link. We hope you like our picks – click or tap the titles to shop!
Tennis – a sport that requires agility, strength, and endurance, making it important to have the right gear and clothing to perform at your best. To help you perform at your best, lululemon offers a wide range of products that help keep you comfortable and focused on the court. From dresses, polos and sweatbands, lululemon has tennis gear that will help you unlock every advantage on – and off – the court. Check out these tennis essentials below to help you ace your next game with ease and style.
This sleek and stylish Nulux Long-Sleeve Tennis Dress offers you the freedom of movement you need – ace after ace after ace. Designed with four-way stretch technology and sweat-wicking materials, this tennis dress will keep you covered and comfortable all game long.

Looking for a casual and comfortable practice shirt? This Vented Tennis Short-Sleeve is complete with quick-drying fabric anti-stink technology to help keep you looking and smelling fresh while you're practicing. Even better? Designed with UV protective fabric, you'll be able to stay safe from the sun's rays.

Get ready for any match in this Quick-Dry Sleeveless Polo Shirt. With quick-drying fabric, this polo will ensure you stay looking chic throughout your entire game. Thanks to lululemon's No-Stink ZincTM Technology, you'll be able to wear it more and wash it less without worrying about the growth of odour-causing bacteria on the fabric.

Stay laser focused on the court with this Removable Sweatband All-Sport Visor. Perfect for protecting your eyes from the sun's harmful rays, this do-it-all visor comes complete with a detachable interior sweatband, perfect for keeping you comfortable during your next match.

Keep all your tennis essentials in one place with this Clean Lines Tote Bag 22L. Large enough to handle all your gear (plus some!), this structured tote has adjustable handles and storage solutions to make it work on and off the court.

These lined and vented shorts will have you ready to set and serve during your next match. With lightweight fabric and built-in tennis ball storage, these vented shorts are ready for your next game.

Not feeling a dress but still want the style? We got you. This Pace Rival Mid-Rise Skirt is a great versatile piece that should be an essential in your tennis wardrobe this season. Complete with pockets (yes, we said pockets!), this skirt helps you move freely while keeping your essentials close, all while looking fresh & chic!

This Everlux Short-Lined Tennis Tank Dress will help you bring you're a game during your next match – we guarantee it. Designed with a front half-zip and shorts liner, you'll have just the right amount of coverage on the court.

This classic polo is a staple in every tennis wardrobe. Made with quick-drying fabric, this tee will help keep you covered, comfortable and ready for your next match in style.

Made from looped cotton terry fabric, this sweatband will help keep you focused and comfortable while you're serving up your next swing. With a naturally breathable and absorbent design, this all-sport sweatband will work to help keep the sweat out of your eyes as the intensity and temperature rises.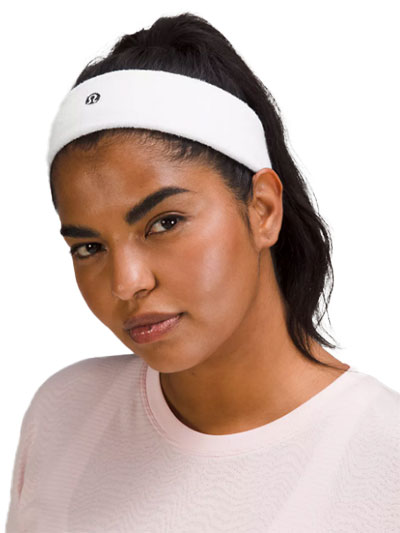 Running more your style? We got you covered! Here are 8 running essentials to put some pep back in your step this season.
The post Ace Your Next Game with these Tennis Essentials from lululemon appeared first on FitMinutes.