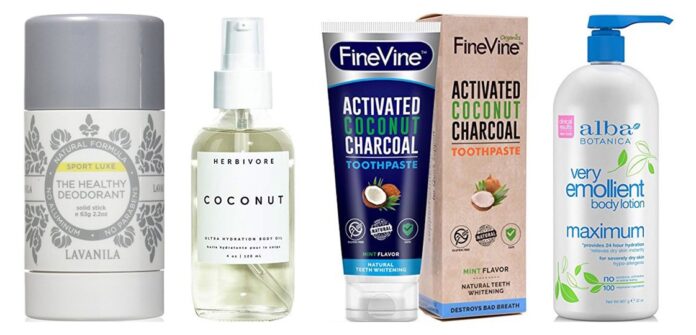 Disclosure – The below contains affiliate links, which means we may receive a commission if you click on a link. We hope you like our picks!
Not into having a bunch of random chemicals in your beauty regimen? From body lotion and charcoal toothpaste to SPF-packed mineral makeup and aromatherapy body wash, we've found some of the best all-natural beauty products that won't add junk to your skin. Keep scrolling for the goods.
This is a definite favorite in our bathroom cabinet. Dab a little of this heavenly toner on your face, neck and chest morning and night. Vitamin E calms and softens your skin while Witch Hazel goes to work on reducing inflammation, healing blemishes and reducing scars. Bonus: it smells really good.

These handy wipes are a great all-natural gentle face cleansing option. Stick them in your gym bag to cleanse before and after a workout, or throw a pack in your camping kit. There's no water needed for the wipes to cleanse, remove toxins, tone, balance and exfoliate your skin.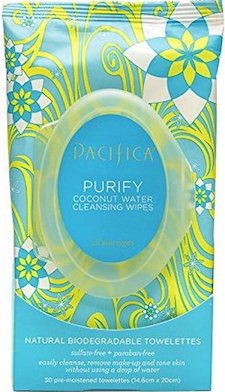 If you're interested in switching to an aluminum-free deodorant but don't want to smell like a foot, this is the way to go. It works, smells great, isn't sticky and doesn't leave you with that waxy film antiperspirant leaves behind even after a shower.

It's no wonder the Skin Cancer Foundation awarded this foundation base powder their Seal of Recommendation. It's loaded with SPF and antioxidants like Pine Bar Extract and Pomegranate Extract that help lessen UV damage to the skin. It also comes in 26 colors, making it easier to find a shade that matches your skin tone.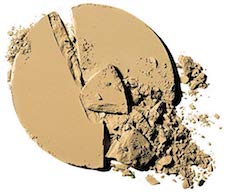 Give your body something to look forward to in the morning with this moisturizing and awakening body wash. Kiss My Face is an amazing brand full of natural products, and this one, in particular, has aromatherapy benefits to help kickstart your day.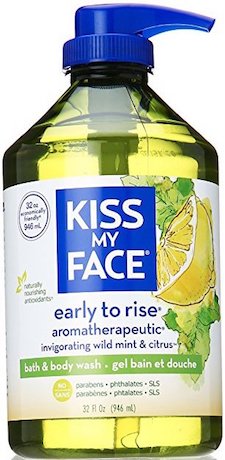 This Allure Reader's Choice Award Winner is an absolute must. It leaves your body nourished and moisturized without feeling greasy. Pro tip: our best-of-the-best airbrush tanner can't recommend this lotion enough. It helps your fake tan last longer, unlike your average moisture-stripping (and tan destroying!) lotion.

This organic, Vegan and all-natural toothpaste is a treat for your teeth and gums. Though the flavor and scent are a bit different than the minty fresh you're used to, it's delightful. Tea Tree Oil and Baking Soda make your teeth and gums feel incredibly fresh and clean and your teeth are naturally and noticeably whiter thanks to charcoal and coconut oil. Pro tip: invest in a couple black toothbrushes.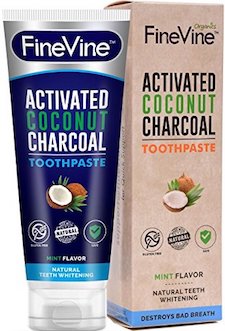 Meet one of our favorite all-natural (and cheap!) beauty products—coconut oil. Keep a jar of this in your bathroom and slather it on after your next shower or bath for skin that is crazy soft. It also works as an amazing hair mask and mouthwash.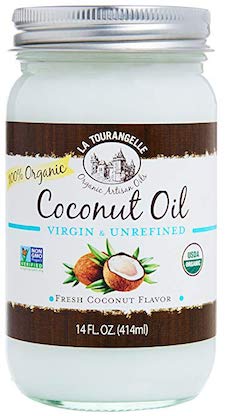 Feeling fancy? Go the spray bottle route and spritz your body down after a shower with this nourishing blend of coconut oil and tropical florals. The Herbivore brand is well-loved for their luxurious, treat yourself, all-natural bath products.

Looking for more beauty recommendations? Check out the Best Beauty Products from Target Under $30.
The post 9 Awesome All-Natural Beauty Products Under $45 appeared first on Cartageous.