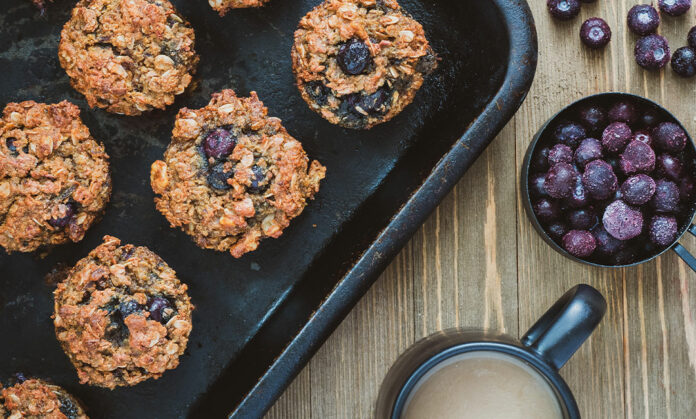 We're all about snacks, especially when they're both tasty *and* healthy. And when we can make them ahead of time, even better. We've recently bookmarked six of our go-to meal prep snacks from Pinterest, so you can do snacking hour right. Check them out below and give us a follow, too!
Not only are these muffins tasty, fluffy and packed with 8 grams of protein(!), they're also a cinch to make ahead of time. Check out the full recipe from the Healthy Consultant!
If you're obsessed with Kind bars but not into the price, you need to try this recipe from the Café Sucre Farine ASAP.
One of our favorite meal prep snacks: trail mix! Simply toss the ingredients into an air fryer for 15 minutes. Yep, it's that easy. Make your own with the recipe from Masala Chilli.
Gluten, dairy *and* refined sugar-free, these superfood breakfast cookies from Wife Mama Foodie are great for everyone! Oh, and they're also vegan friendly!
Repeat after us: 5 ingredients, 15 minutes and they taste like peanut butter cups. Yep, this recipe from Minimalist Baker is almost too good to be true.
If you prefer something a little on the spicier side, you'll love these roasted chickpeas! They're made with Coleman's mustard and cayenne pepper for a little kick. Recipe via Ambitious Kitchen.
Searching for more healthy ideas to try this season? Check out our favorite summer picnic recipes!
The post 6 Meal Prep Snacks You'll be Craving All Week appeared first on FitMinutes.