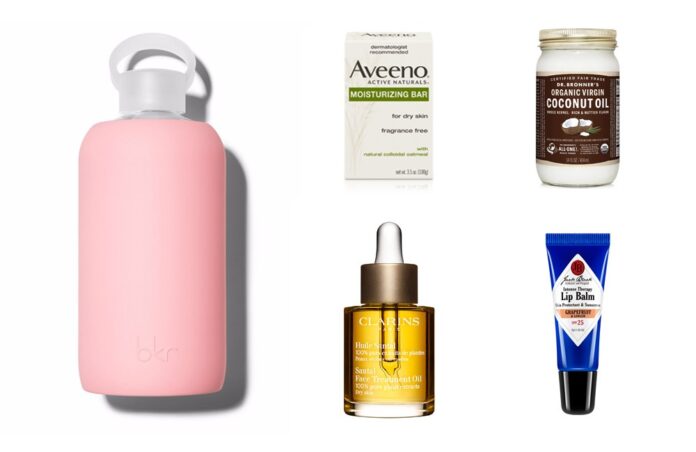 With all the excitement of sweater weather, it's easy to forget about your most important layer—your skin. Read our quick tips below on how to keep your body, face and feet smooth and healthy during the fall and winter months, then keep scrolling for our favorite products!
1. Start from the inside. Stay hydrated on the go with a stylish water bottle.
2. Scrub, scrub, scrub. Exfoliate your face, body and feet weekly to keep flakes at bay.
3. Don't forget about your noggin. Massage a DIY mix of sea salt, olive oil and lemon into your scalp once every 1-2 weeks, or use an equally good-for-you store-bought creation.
4. Get your slather on. Keep a bottle of everyday lotion in the bathroom and apply fresh out of the shower while your body is still damp.
5. Go au naturel. Cover your body from head to toe (yes, even your face and lips!) with coconut oil at night and slip into pajamas to keep your body covered. Wear socks to help the oil soak into your heals.
The post 15 Products to Help Alleviate Dry Skin appeared first on Cartageous.