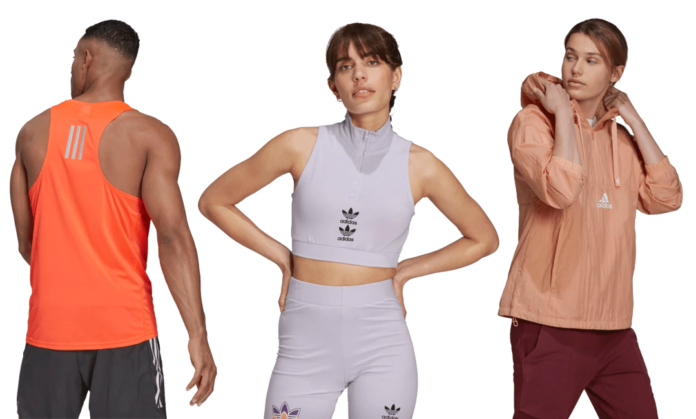 Disclosure: The stylish workout clothes below contain affiliate links, which means we'll receive a commission if you click on a link. We hope you like our picks – click the titles to shop!
If you're looking to upgrade your activewear, now is the time! Our friends at adidas are offering 25% off full-price and sale items through Friday, July 16 when you use the code HOTDEAL! We've done our homework and have sifted through the site to find our very favorites. From moisture-wicking t-shirts to minty windbreakers made with recycled material, read on for some stylish workout clothes on sale at adidas.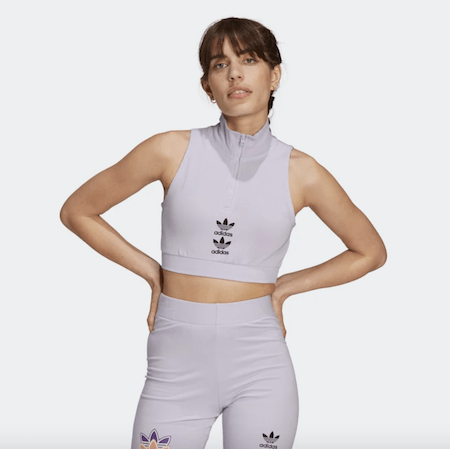 Show off those abs and your favorite color in this crop tank. Zip it up to your neck or zip it down to show some skin. Get the matching shorts too!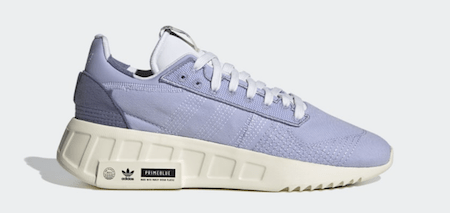 While you're at it, complete your look with these comfortable, springy shoes. They also come in a blush pink hue.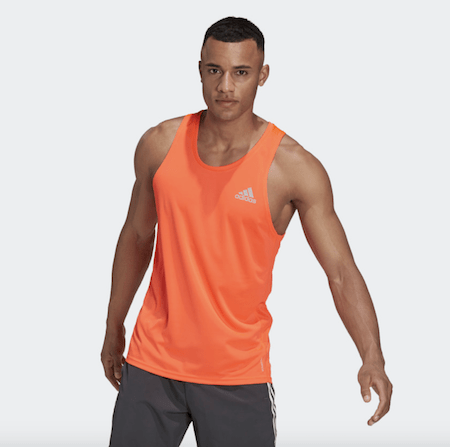 Add some color to your workout wardrobe with this red tank! It's super lightweight so it's ideal for hot outdoor workouts.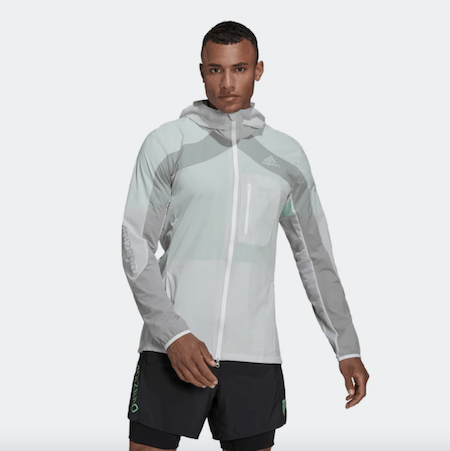 We're obsessed with the minty green color of this lightweight and breathable jacket. Hue not for you? It also comes in red and black.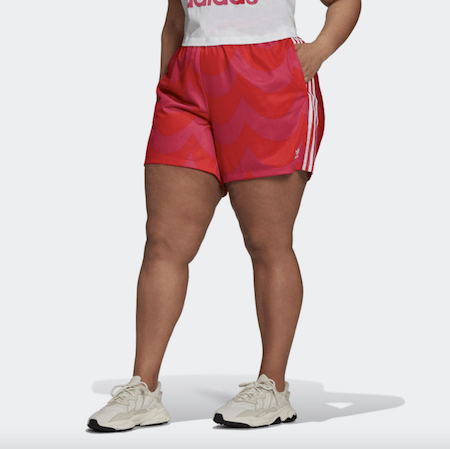 Made with a high-performance recycled material and designed in collaboration with Marimekko, you can look and feel good in these red and pink print shorts.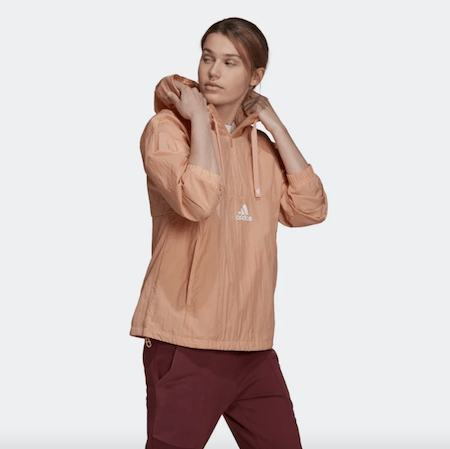 Rain in the forecast? Don't let it cancel your run. Toss this crinkled texture windbreaker on and get in those steps! Psst… it comes in black too.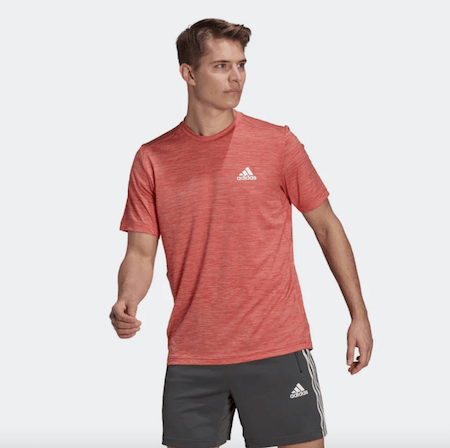 Whether you're out in the heat running errands or inside the gym doing circuits, this moisture-wicking tee will keep you dry and stylish.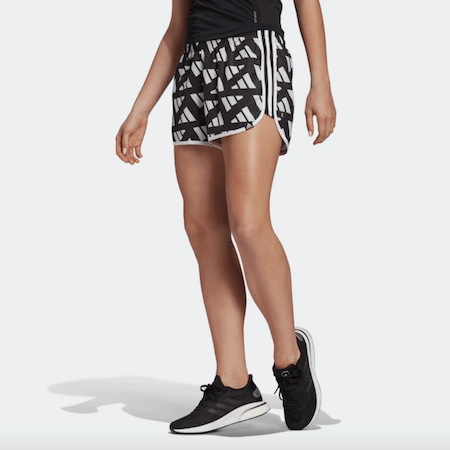 Add a little life to your workout bottoms with these fun black and white shorts! They are designed with 360 reflectivity to keep you shining in the dark!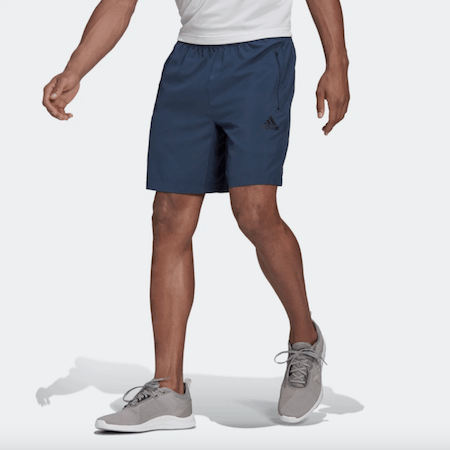 These moisture-absorbing shorts will keep you comfortable during the hardest workouts. Bonus: the side pockets zip so you won't lose your keys or phone while you're out and about!
Ready to break a sweat? Get Moving with These 7 Quick Cardio Workouts!
The post Get 25% Off These Stylish Workout Clothes from Adidas appeared first on FitMinutes.