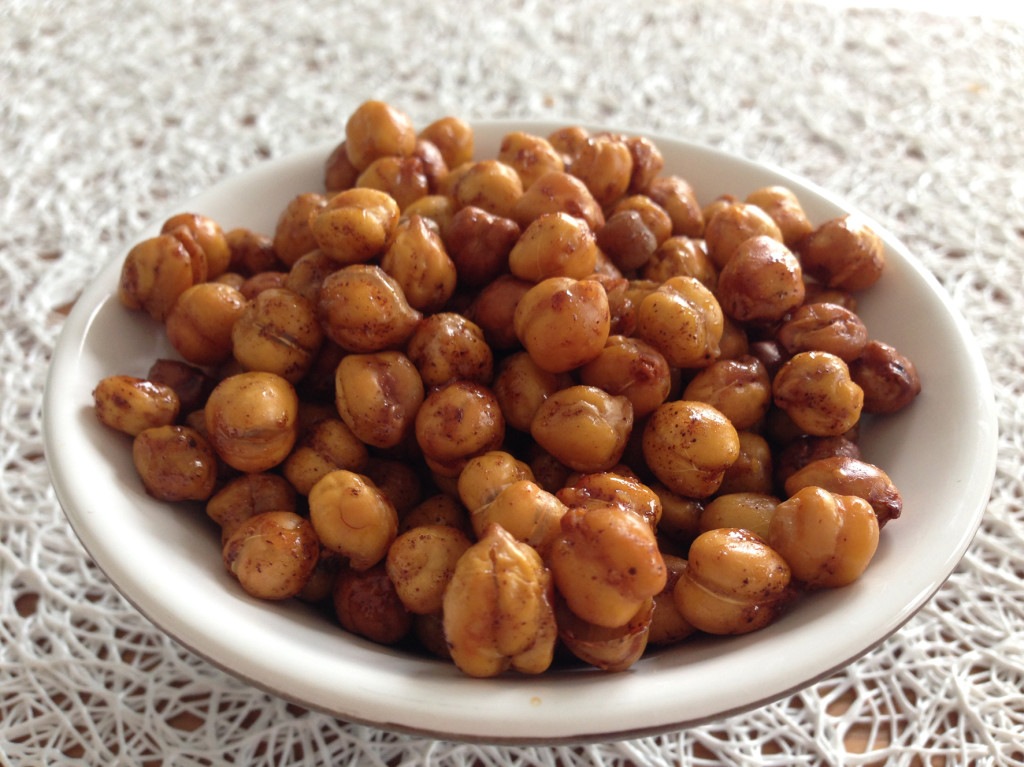 Forget the peanuts, roasted chickpeas are now the way to go! For a healthier low-cal option with the added protein and fiber contribution that chickpeas also bring to the table it certainly helps curb the need for an unhealthy crunchy snack.
Roasted chickpeas are great to serve while entertaining guests and they also make a great snack for a child's lunch.
One of my favorite recipes is the Roasted Honey and Cinnamon Chickpeas and you can find it right here in FitMinutes.com.
Roasted Honey Cinnamon Chickpeas
Ingredients
Dry Organic Chickpeas OR 15-ounce can garbanzo beans
1/2 tablespoon olive oil
1 1/4 tablespoon honey
1/2 teaspoon cinnamon
1/8 teaspoon nutmeg
1/8 teaspoon sea salt
Directions
Note:
If you are using the dry organic chick peas follow the instruction on the back of the package for cooking instructions (use 1 cup of dry chickpeas). You can than proceed to step 1 and ignore step 2.
Preheat oven to 375 °F. Line a baking sheet with parchment paper or grease the baking sheet with a dab of olive oil.
Drain and rinse the chickpeas in a colander. Place them on a towel to dry off.
Spread chickpeas on a baking sheet in a single layer. Bake for approximately 40 minutes or until crispy.
While the chickpeas are still hot, toss them in a bowl with the oil, honey, cinnamon, nutmeg, and salt. Enjoy as is or for a caramelized effect, place them back in the oven for another 10 minutes or so. (highly recommend to caramelize them)
Store leftover chickpeas in an airtight container.