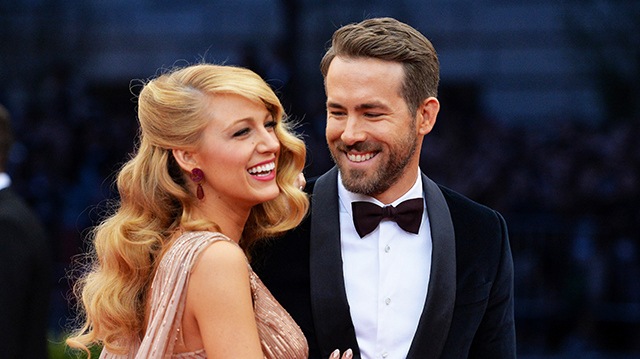 Talk about trust issues!
Ryan Reynolds covers the October issue of GQ magazine, where he reveals how fatherhood has changed him.
The sexy star and wife Blake Lively welcomed their first child together, daughter James, back in January.
While the cute couple have yet to share a full picture of their baby girl, Ryan says one of his friends of nearly 25 years went behind his back to try to sell pictures of their daughter to the highest  bidder.
"It was like a death. It was like one of those devastating things to find out," he tells the mag about the experience.
"It was like so kind of shocking. There isn't really a conversation to have," he continues. "It's just, 'Oh, well, now I'm never going to see you or talk to you again, unfortunately.'"
While the 38-year-old says he had to part ways with his pal after the betrayal, he is loving every second of fatherhood.
"I've learned that an inordinate amount of clichés are completely true," Reynolds explains. "Like, there is this kid here that I would walk through fire for. Or maybe not fire. Like, a very hot pavement, I'd walk through. A shag rug."
Reynolds also says he's become much more even-tempered since having a child.
"I'm surprised how patient I am with it," he confesses. "I feel like I could sometimes have a bit of a short fuse, but there's just been this weirdly endless supply of patience. I have no problem waking up five times in the middle of the night and changing diapers, and as exhausted as you get, I have this stupid grin on my face all the time. And that's not because I have a nanny or something like that. It's just us right now, and I love it."
We can't wait to see Ryan back on the big screen as Wade Wilson when "Deadpool" hits theaters February 2016!