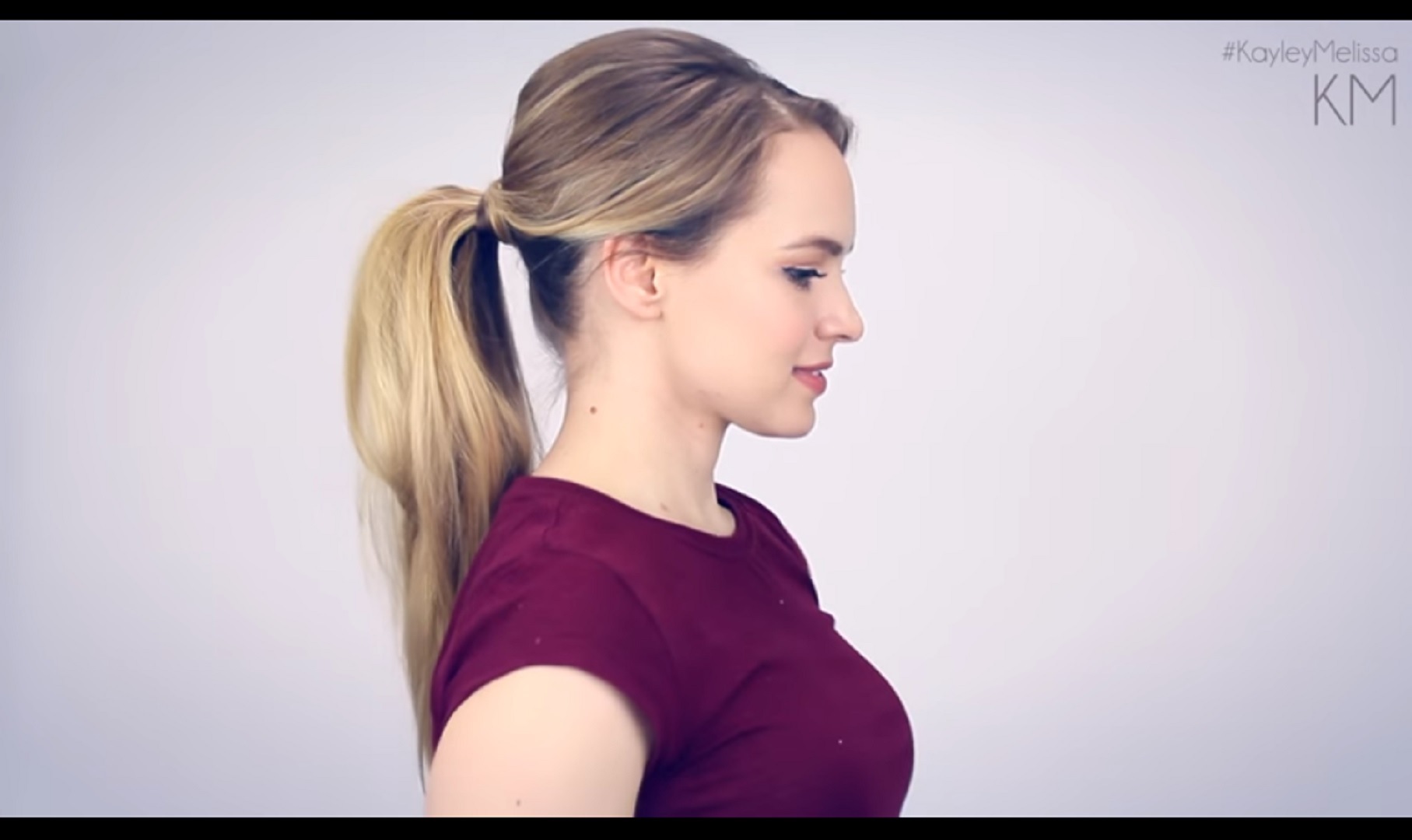 We've all had mornings like this: The dog pees on the carpet while you're making breakfast, your boyfriend beats you to the shower, your eyeshadow shatters onto the floor while you're getting ready. The ponytail has always been an easy fix for those mornings where you just don't have time to do your hair – but it doesn't have to 'look' like you didn't have time! Perfect the classic look in 5 minutes or less with these tips from Kayley Melissa:
Create two ponytails – one smaller ponytail for the lower half of your head to prevent the ponytail from sagging underneath.
Place small claw clips at the base of the ponytail to add height to the actual 'tail' part
Use her DIY elastic with bobbypins to keep the style as is, while you secure it into place
Wrap a piece of hair around the elastic and secure with a bobbypin to give it a finished look
And that's it! A polished ponytail-  even on those days where nothing seems to go your way.