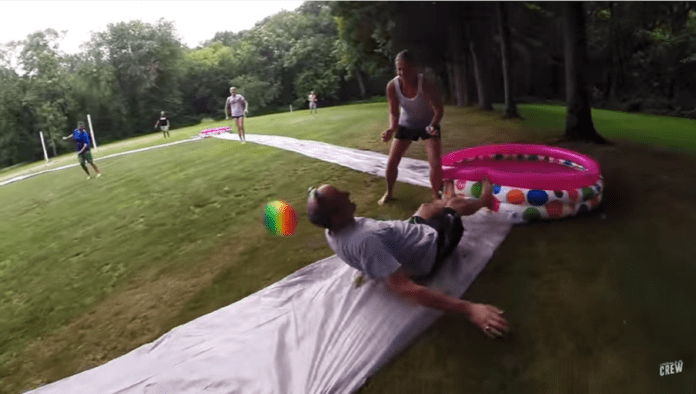 It's the first day of Summer – time to get outside and enjoy the sunshine with a recreational game of Kickball with your friends (aka: Soccer Baseball)! Typically, it's played on a baseball field, but the NothingTo DoCrew found a way increase summer fun by adding slip and slides!
You will need:
kiddie pools
kickball
tarp stakes
The video explains how to get all of the items on a budget, how to set up the game, and even give a tutorial on the rules and how to play.
Check out this video from the NothingTo DoCrew on how to build and play Slip & Slide Kickball!