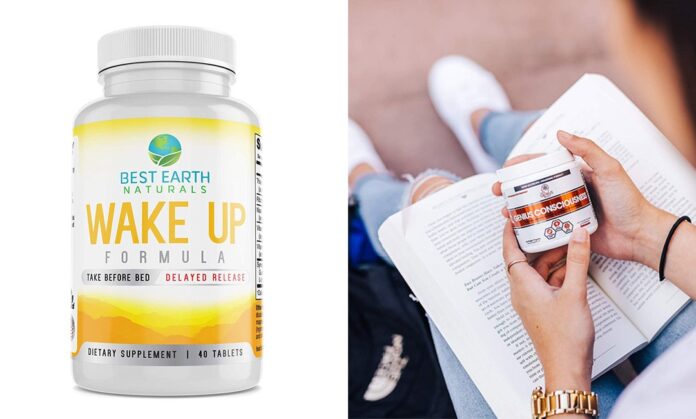 Disclosure: The below contains affiliate links, which means we may receive a commission if you click on a link. We hope you like our picks—click the titles to shop!
If you've been considering making a few healthy changes here and there, now's the time to turn those intentions into actions! Whether you're planning on treating yourself to some new additions to your fitness wardrobe or trying to cut back on your coffee intake, we've got some solid recommendations for ya. Scroll on for some great energy-boosting alternatives to coffee that *don't* involve afternoon crashes and jitters.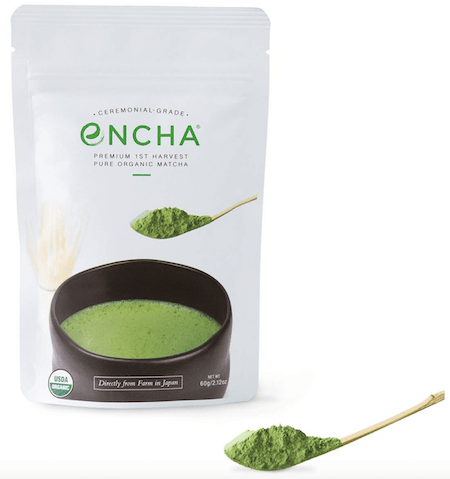 Sick of the inevitable coffee crash? Time to make the switch to matcha— it will create a calm alertness, with just a quarter of the caffeine. Start off by splitting your caffeine intake between coffee and this magical green tea. For example, if you drink two cups of coffee per day, make a cup of coffee and a cup of matcha instead. If you're particularly attached to your coffee-making steps in the a.m., treat yourself to some good quality matcha-making accessories to keep your routine going.

Energy boost, check. Cozy vibes, check. If you find yourself heading to the drive-thru or rummaging through your office pantry for a pick-me-up around 3 p.m., reach for some black tea bags instead. Black tea contains polyphenols, which are antioxidants that help block toxic chemicals from entering your body. It also contains alkylamine antigens and tannins to help fight off viruses like the flu and defend against gastric and intestinal illnesses. Coffee, who?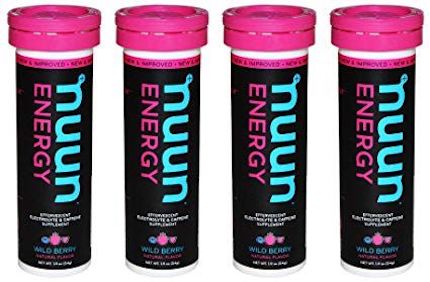 Need energy-boosting alternatives to coffee to help up that fitness game? These water tablets work to give yourself a boost for your workout *and* whatever else the day brings. Simply drop a tablet into a glass or bottle of water for a little pep in your step, plus potassium, magnesium and calcium to keep your muscles feelin' good.

For those of us who need coffee to stay sharp at work, the thought of quitting it can be pretty stressful. So if you're looking to cut back on that morning joe without the possibility of your work suffering, try this supplement. This extra-strength formula includes 100mg of Phosphatidylserine, 1000mg of Acetyl L Carnitine HCL and 500mg of L-Tyrosine for higher-level thought processing, dopamine production and nerve support, so you can still expect to knock that presentation outta the park without that afternoon crash.

Need a quick energy boost on-the-go? These all-natural chewable pouches will give you all that productive energy you need, minus the headaches and coffee crashes. Use it in the car, at the office, in class… anywhere you need a little jolt.

No water? No problem. This natural energy booster dissolves in your mouth for a quick boost. Made from natural green coffee beans, each tablet contains 50mg caffeine and B vitamins (B3, B5, B6), keeping you energetic and alert for whatever comes your way.

If you're practically a zombie in the morning, this may be the energy-boosting alternative for you. This delayed-release formula is designed to be taken before bed, so you can wake up feeling like a total rock star. It contains guarana, B Vitamins, Eleuthero Root and L-tyrosine, perfect for taking daily or as needed for a little extra help.

When it comes to energy-boosting alternatives to coffee, golden milk is all the rage at the moment and for good reason. This traditional Indian drink works to reduce inflammation, prevent cell damage, improve mood and keep you as bright-eyed and bushy-tailed as possible. And bonus: it's also Keto-approved with no sugars or added sweeteners.

This South American traditional tea has been used for centuries as a natural stimulant. You can forget about the stomachaches that coffee tends to cause—this tea works as a natural digestive that supports healthy gut bacteria, too.

Coconut water isn't just for alcohol-induced headaches. It's jam-packed with vitamins, nutrients, electrolytes and potassium to keep you hydrated and feelin' good. So, if you're feeling a little zapped after your workouts, forget the coffee and reach for some of this instead.
Looking to improve your tech habits in the new year? Check out these 5 Apps to Make 2020 Your Best Year Yet.
The post 10 Energy-Boosting Alternatives to Coffee appeared first on FitMinutes.